Top Five Stories From Thursday You Must Read Today
18th January 2019 - by Louis Kalinga
AFC Leopards SC beat Chemelil Sugar FC to move into the SPL top 10, Odu Cobra honored in friendly football match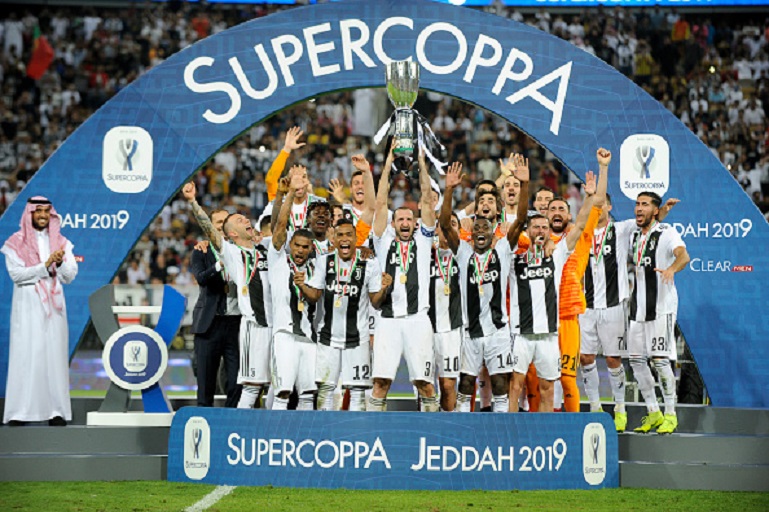 SUMMARY
AFC Leopards SC beat hosts Chemelil Sugar FC 1-2 in a SportPesa Premier League match staged at Moi Stadium in Kisumu on Thursday afternoon to move to top ten in the standings
Serena Williams stepped up her drive for a record-equalling 24th Grand Slam Thursday by swatting aside Eugenie Bouchard
SportPesa FC and Ghetto Radio FC will engage in a friendly football match at Loreto Convent Valley Road in Nairobi on Thursday to honour fallen journalist, James Oduor Radido, popularly known as Odu Cobra

NAIROBI, Kenya- AFC Leopards SC beat hosts Chemelil Sugar FC 1-2 in a SportPesa Premier League match staged at Moi Stadium in Kisumu on Thursday afternoon to move to top ten in the standings.
Serena Williams stepped up her drive for a record-equalling 24th Grand Slam Thursday by swatting aside Eugenie Bouchard, but top seed Simona Halep had to dig deep to stay in the Australian Open on a day of epic battles.
SportPesa FC and Ghetto Radio FC will engage in a friendly football match at Loreto Convent Valley Road in Nairobi on Thursday to honour fallen journalist, James Oduor Radido, popularly known as Odu Cobra.
Antoine Griezmann scored one and set up another but could not prevent Atletico Madrid tumbling out of the Copa del Rey on Wednesday as Girona progressed on away goals after a thrilling 3-3 draw.
Cristiano Ronaldo scored the only goal to hand Juventus their first trophy of the season with a 1-0 win over ten-man AC Milan in the Italian Super Cup on Wednesday in Saudi Arabia. Ronaldo -- signed by the Italian giants last year from Real Madrid as they target a first Champions League title since 1996 -- headed in a 61st-minute winner.
Here are the top five stories from Thursday compiled by SportPesa News that you must read today:

Leopards Claw Chemelil As Bandari Edge Rangers To Top SPL

KISUMU, Kenya- AFC Leopards SC beat hosts Chemelil Sugar FC 1-2 in a SportPesa Premier League match staged at Moi Stadium in Kisumu on Thursday afternoon to move to top ten in the standings. Jaffery Owiti gave Leopards a 1-0 lead in the 29th minute before the rivals proceeded for break. READ MORE
Australian Open: Serena Disposes Bouchard, Halep Battles To Contain Kenin
MELBOURNE, Australia- Serena Williams stepped up her drive for a record-equalling 24th Grand Slam Thursday by swatting aside Eugenie Bouchard, but top seed Simona Halep had to dig deep to stay in the Australian Open on a day of epic battles. The American great followed up her first round 49-minute romp by spending just 70 minutes on Rod Laver Arena to dispose of the Canadian 6-2, 6-2. READ MORE
SportPesa, Ghetto Radio Football Teams Clash In Honour Of 'Odu Cobra'
NAIROBI, Kenya- SportPesa FC and Ghetto Radio FC will engage in a friendly football match at Loreto Convent Valley Road in Nairobi on Thursday to honour fallen journalist, James Oduor Radido, popularly known as Odu Cobra. Cobra passed away on Tuesday following a terrorist attack at 14 Riverside Park in Nairobi. He was among the players who were to take part in the game planned last week. READ MORE
Real In Copa Del Rey Quarterfinals Despite Leganes Defeat
MADRID, Spain- Antoine Griezmann scored one and set up another but could not prevent Atletico Madrid tumbling out of the Copa del Rey on Wednesday as Girona progressed on away goals after a thrilling 3-3 draw. Real Madrid and Sevilla each avoided upsets, their first-leg victories proving enough despite losses to Leganes and Athletic Bilbao respectively. READ MORE
Ronaldo Steers Juventus Over Milan In Italian Super Cup
JEDDAH, Saudi Arabia- Cristiano Ronaldo scored the only goal to hand Juventus their first trophy of the season with a 1-0 win over ten-man AC Milan in the Italian Super Cup on Wednesday in Saudi Arabia. Ronaldo -- signed by the Italian giants last year from Real Madrid as they target a first Champions League title since 1996 -- headed in a 61st-minute winner. READ MORE