Top Five Stories From Thursday You Must Read Today
Sep 14 - by Louis Kalinga for sportpesa news
Hugo Lloris and Dele Alli ruled out for Spurs, Eliud Kipchoge puts Berlin Marathon title on the line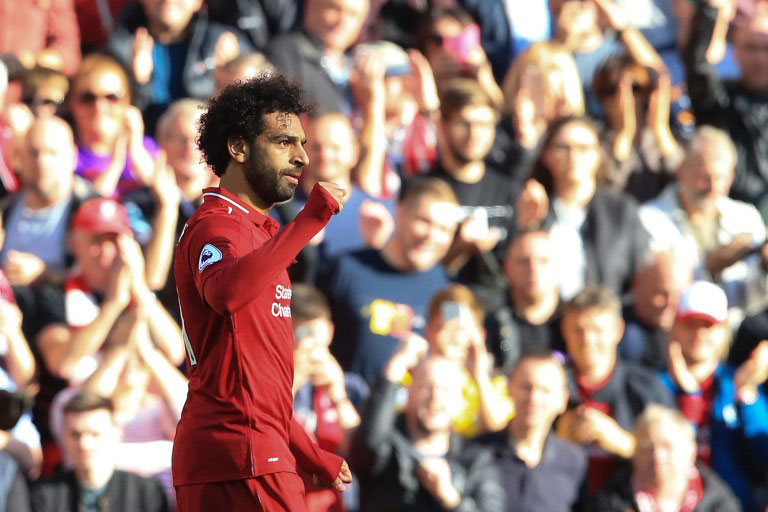 Tottenham Hotspur suffered a double injury blow ahead of a key week with goalkeeper Hugo Lloris and midfielder Dele Alli
Harry Kane and Mohamed Salah have the perfect stage to end their unexpected slumps when the superstar strikers go head to head at Wembley
Horoya of Guinea, whose only African title came 40 years ago, will try Friday to end a four-match CAF Champions League winning streak by continental giants Al Ahly of Egypt
NAIROBI, Kenya- In his time honoured fashion, world number one marathoner, Eliud Kipchoge, 33, gave little away ahead of what is touted as his latest attempt to own the world record over the classic distance when he puts his BMW Berlin World Marathon on the line on Sunday.
Tottenham Hotspur suffered a double injury blow ahead of a key week with goalkeeper Hugo Lloris and midfielder Dele Alli ruled out for Saturday's Premier League clash with Liverpool and a Champions League trip to Inter Milan on Tuesday.

Horoya of Guinea, whose only African title came 40 years ago, will try Friday to end a four-match CAF Champions League winning streak by continental giants Al Ahly of Egypt.

The days of New Zealand and South Africa dishing up dour, forward-based slug-fests are over, according to the rival coaches who are forecasting an attacking clash in Wellington on Saturday.
Here are the top five stories from Thursday compiled by SportPesa News:
Is This The Time For Kipchoge To Break The World Marathon Record?
NAIROBI, Kenya- In his time honoured fashion, world number one marathoner, Eliud Kipchoge, 33, gave little away ahead of what is touted as his latest attempt to own the world record over the classic distance when he puts his BMW Berlin World Marathon on the line on Sunday. Next to Kipchoge in the elite men starting line up will be former world marathon record holder and compatriot, Wilson Kipsang, the only man who holds the distinction of taking Kipchoge to the altar over the gruelling 42.195km race in 10 outings. READ MORE
Blow For Spurs: Lloris, Alli Out Of Liverpool, Inter Matches
LONDON, England- Tottenham Hotspur suffered a double injury blow ahead of a key week with goalkeeper Hugo Lloris and midfielder Dele Alli ruled out for Saturday's Premier League clash with Liverpool and a Champions League trip to Inter Milan on Tuesday. France's World Cup-winning captain Lloris is "expected to be out for several weeks" with a thigh injury according to the club, while manager Mauricio Pochettino is more hopeful Alli could return in time for the trip to Brighton on September 22. READ MORE
Misfiring Kane, Salah Go Head To Head At Wembley
LONDON, England- Harry Kane and Mohamed Salah have the perfect stage to end their unexpected slumps when the superstar strikers go head to head at Wembley on Saturday. Just four months ago, Tottenham striker Kane and Liverpool forward Salah were being hailed as Europe's most feared marksmen after the pair tore through Premier League defences on a weekly basis. READ MORE
Al Ahly CAF Champions League Supremacy Under Horoya Threat
JOHANNESBURG, South Africa- Horoya of Guinea, whose only African title came 40 years ago, will try Friday to end a four-match CAF Champions League winning streak by continental giants Al Ahly of Egypt. The clash in Conakry kicks off the quarter-finals first legs in the premier African club competition with Ahly hoping to lift the trophy a record-extending ninth time. READ MORE
All Blacks, Springboks Ready For Wellington Rumble
WELLINGTON, New Zealand- The days of New Zealand and South Africa dishing up dour, forward-based slug-fests are over, according to the rival coaches who are forecasting an attacking clash in Wellington on Saturday. Forward battles between New Zealand and South Africa are legendary, none more so than in 1956 when the All Blacks put heavyweight boxing champion Kevin Skinner into the front row to quell an intimidating Springboks pack and went on to win their first series against South Africa. READ MORE