Top Five Stories From Sunday You Must Read Today
21st January 2019 - by Mutwiri Mutuota
Gor punch Confed Cup group stage ticket, SportPesa countdown nears seconds out in Dar-es-Salaam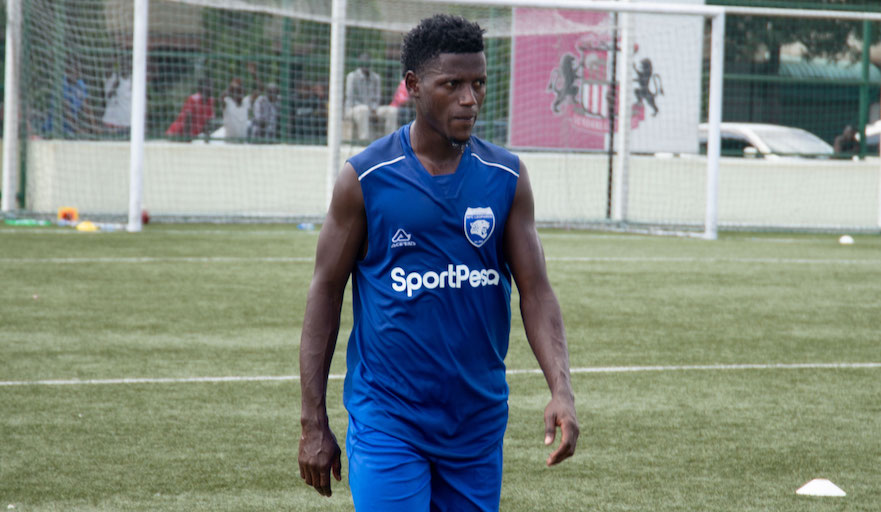 SUMMARY
Bahati Kilinga, the Yanga SC fan who illuminated the 2018 edition in Nakuru was the latest to be honoured in the SportPesa Cup Magic Moments series
Tanzania striker, Marcel Kaheza, detailed the emotions going through him as he prepares to face his parent club Simba SC on Wednesday with Kenyan side AFC Leopards SC
Holders Gor Mahia FC will be arriving in Dar in the early hours of Tuesday bouyed by qualifying for the group stages of the CAF Confederations Cup when they held New Star de Douala FC at Limbe Stadium in Cameroon on Sunday
DAR-ES-SALAAM, Tanzania- With a day to go before the big kick-off to the 2019 SportPesa Super Cup, some of the participating sides spent Sunday drawing battle lines at the National Main Stadium in Dar-es-Salaam, Tanzania.
Bahati Kilinga, the Yanga SC fan who illuminated the 2018 edition in Nakuru was the latest to be honoured in the SportPesa Cup Magic Moments series.
Tanzania striker, Marcel Kaheza, detailed the emotions going through him as he prepares to face his parent club Simba SC on Wednesday with Kenyan side AFC Leopards SC.
Kariobangi Sharks FC midfielder Sven Yidah on Sunday fired a warning to their rivals in the eight team knockout tournament when he underlined the intentions of the SportPesa Shield winners to lift the trophy come July 27.
Holders Gor Mahia FC will be arriving in Dar in the early hours of Tuesday bouyed by qualifying for the group stages of the CAF Confederations Cup when they held New Star de Douala FC at Limbe Stadium in Cameroon on Sunday.
To wrap the top five stories on SportPesa News from Sunday you must read today, Stephen Lagat was in sizzling form when he upset the field at the Tata Mumbai Marathon.
SportPesa Cup Magic Moments: Kilinga, The Yanga Super Fan Who Lit 2018
DAR-ES-SALAAM, Kenya- The previous two editions of the SportPesa Cup- formerly known as the SportPesa Super Cup- gave local football talent from Tanzania and Kenya a chance to shine at the East African stage.
Established as a tribute to the intense rivalry between the two nations that started in back in the 1920s when the Gossage Cup-the front-runner to the Cecafa Senior Challenge Cup- the invitational eight-team knockout competition has grown to be a key date in the regional calendar. READ MORE
Gor Hold New Star, Storm CAF Confed Cup Group Stage
LIMBE, Cameroon- SportPesa Premier League (SPL) champions Gor Mahia FC battled to a 0-0 draw with New Star de Douala FC at Limbe Stadium in Cameroon on Sunday evening to qualify for CAF Confederation Cup group stage on a 2-1 aggregate.
Gor won the first leg of the continental play-off fixture 2-1 at Moi International Sports Centre Kasarani on January 4 ahead of the return leg that was held on Sunday. READ MORE
Kaheza, The Simba In Leopard Spots Out To Mug Parent Club
DAR-ES-SAALAM, Tanzania- Marcel Kaheza is drooling at the prospect of facing his parent side Simba SC with AFC Leopards SC during the 2019 SportPesa Cup glamour quarterfinal on Wednesday (January 23) at the National Main Stadium in Dar-es-Salaam.
The fixture will assume greater significance since it marks the first meeting of Simba and Leopards who share 30 domestic and 11 regional titles between them in what will be a landmark occasion in East African football. READ MORE
We Will Settle For Nothing Less Than SportPesa Cup Glory- Yidah
DAR ES-SAALAM, Tanzania- Kariobangi Sharks FC midfielder Sven Yidah has issued notice to all 2019 SportPesa Cup challengers stating his team came to Tanzania to win and are prepared for any opposition thrown at them.
Sharks quest to swim to the title will begin against current Tanzanian league leaders, Yanga SC on Tuesday (January 22) at the National Main Stadium in the coastal city of Dar es Saalam from 4.15 pm EAT. READ MORE
Kenya's Lagat Stuns Favourites To Soar To Mumbai Marathon Title
MUMBAI, India- Kenya's Cosmas Lagat and Ethiopia's Worknesh Alemu surprised the pundits and produced outstanding performances in hot conditions to triumph at the Tata Mumbai Marathon 2019, winning in 2:09:15 and 2:25.45 on Sunday.
Both marks were the second fastest winning times in the history of the IAAF Gold Label Road Race, the pair taking first prize cheques of USD 45,000 in India's richest road race. READ MORE