Top Five Stories From Sunday You Must Read Today
Dec 24 - by Mutwiri Mutuota for SportPesa News
SportPesa had a tough act to follow in 2017 as the Best of 2018 series continued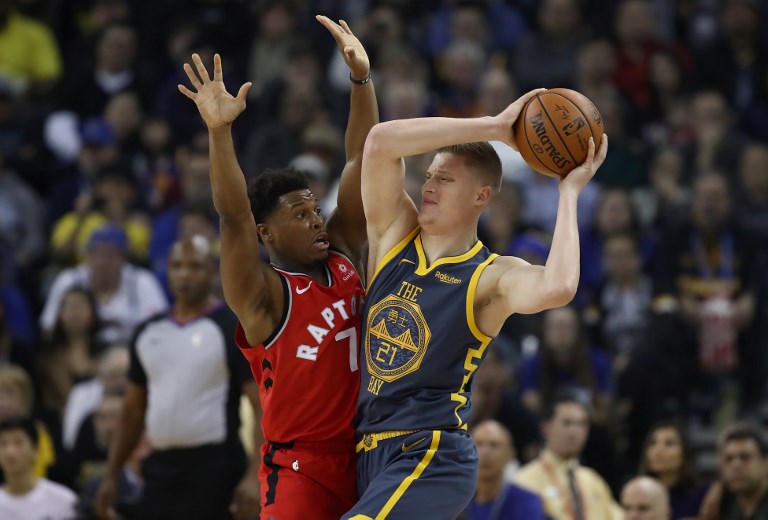 The nominees for the Federation of the Year in the 2018 Soyas were rolled out on Sunday with Football Kenya Federation and Athletics Kenya the frontrunners for the gong
In the NBA, Jonas Jerebko was an unlikely catalyst as the two-time defending NBA champions Golden State held off the Dallas Mavericks 120-116 in Oakland as Juventus extended their lead in the Italian football top flight Serie A after beating AS Roma 1-0
The only English Premier League match of the day saw a clinical Tottenham Hotspur end Everton's home run at Goodison Park in this round up of top five stories on Sunday from SportPesa News you must read today on Christmas eve
NAIROBI, Kenya- After a roaring 2017, leading gaming platform SportPesa had a tough act to follow and in the latest offering of the Best of 2018 series on Sunday detailed how the firm managed to step a notch higher in 2018.
The nominees for the Federation of the Year in the 2018 Soyas were rolled out on Sunday with Football Kenya Federation and Athletics Kenya the frontrunners for the gong.
In the NBA, Jonas Jerebko was an unlikely catalyst as the two-time defending NBA champions Golden State held off the Dallas Mavericks 120-116 in Oakland as Juventus extended their lead in the Italian football top flight Serie A after beating AS Roma 1-0.
The only English Premier League match of the day saw a clinical Tottenham Hotspur end Everton's home run at Goodison Park in this round up of top five stories on Sunday from SportPesa News you must read today on Christmas eve.
Best of 2018: SportPesa's Footprint In Sport Hit A Higher Notch
NAIROBI, Kenya- To top up the success of a roaring 2017 where the leading gaming platform in Africa partnered to bring memorable events and programmes to this part of the world such as the inaugural SportPesa Cup or landmark Everton FC trip to Tanzania was always going to be a tough act to follow.
The task was made even more difficult for those involved in sports development initiatives at the firm when the year started with a freeze on SportPesa partnerships in Kenya following the government move to impose steep taxation on gaming. READ MORE
Soyas 2018: FKF, AK To Face Off For Federation Of The Year Award
NAIROBI, Kenya- Football Kenya Federation, Athletics Kenya and Kenya Secondary Schools Sports Association (KSSSA) will face off for the Federation of the Year prize at the 2018 Safaricom Sports Personality of the Year Awards (Soyas) that will be held on January 11 in Mombasa.
Tennis Kenya who won the 2016 award failed to make the final shortlist of three having been included in the initial nominees of five. READ MORE
Jerebko Outshines Superstars In Warriors Win, Clippers Chew Nuggets
LOS ANGELES, United States- Jonas Jerebko was an unlikely catalyst as the two-time defending NBA champions Golden State held off the Dallas Mavericks 120-116 in Oakland, California, on Saturday.
On a team that features the superstar quartet of Stephen Curry, Kevin Durant, Klay Thompson and Draymond Green, it was Sweden's Jerebko receiving a massive ovation as he departed in the fourth quarter having scored 23 points in 21 minutes with three assists and six rebounds. READ MORE
Serie A: No Stopping Juventus, Inter Stumble Against Chievo
MILAN, Italy- Mario Mandzukic scored the only goal for Juventus to dump further hurt on crisis club Roma and keep the champions unbeaten and on track for an eighth straight Italian league title.
The Croatian World Cup runner-up headed in the winner 34 minutes into the match in Turin to put Juventus back eight points clear of Napoli. READ MORE
Everton's Home Run Ended By Clinical Tottenham
LIVERPOOL, England- Everton's unbeaten home run ground to a halt against a clinical Tottenham Hotspur team who became the first visitors to win at Goodison Park since West Ham United back in September.
Theo Walcott put Everton in front on 15 minutes but Tottenham led 3-1 at the break after goals from Son Heung-Min, Dele Alli and Harry Kane. READ MORE