Top Five Stories From Monday You Must Read Today
Feb 05 - by Louis Kalinga for SportPesa News
Calls for Dennis Oliech to be recalled to Harambee Stars gather steam, Tom Brady leads Patriots to record sixth Super Bowl crown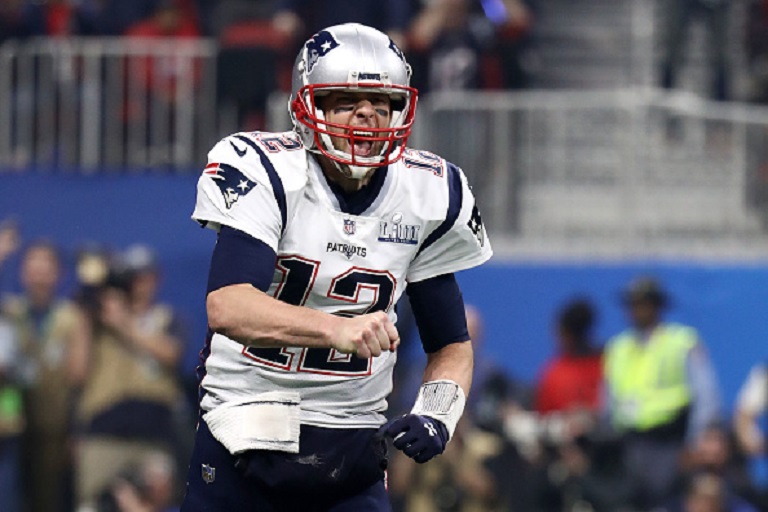 Gor Mahia FC's stirring 4-2 victory over Zamalek FC in the opening round of the 2018/19 CAF Confederations Cup Group D action on Sunday sent shock waves across Africa in continuing the feel-good feeling sweeping across Kenyan football
Tom Brady wrote his name into the record books here Sunday, winning the Super Bowl for a sixth time as the New England Patriots defeated the Los Angeles Rams 13-3 in the lowest scoring NFL championship game in history
Calls for Dennis Oliech to be recalled in national team Harambee Stars gathered steam as a country celebrated the seasoned striker entering his name in football folklore on Sunday evening

NAIROBI, Kenya- Gor Mahia FC's stirring 4-2 victory over Zamalek FC in the opening round of the 2018/19 CAF Confederations Cup Group D action on Sunday sent shock waves across Africa in continuing the feel-good feeling sweeping across Kenyan football.
In the wake of the record league champions stellar performance, calls for Dennis Oliech to be recalled in national team Harambee Stars gathered steam as a country celebrated the seasoned striker entering his name in football folklore on Sunday evening.
Internationally, Argentine football star Emiliano Sala's father Sunday was awakened from a sound sleep to learn that the plane in which his son was killed, has been found.
In Athletics, Olympics Youth Games women 2000m steeplechase champion, Fancy Cherono scored a big victory at the Almond Blossom Cross Country in Albufeira on a sunny and windy day in an event that marked the conclusion of the current IAAF Cross Country Permit series.
Lastly, Tom Brady wrote his name into the record books here Sunday, winning the Super Bowl for a sixth time as the New England Patriots defeated the Los Angeles Rams 13-3 in the lowest scoring NFL championship game in history.
Here are the top five stories from Monday compiled by SportPesa News that you must read today:
Gor Rout Of Zamalek Points To Bright Future For Kenyan Football
NAIROBI, Kenya- Gor Mahia FC's stirring 4-2 victory over Zamalek FC in the opening round of the 2018/19 CAF Confederations Cup Group D action on Sunday sent shock waves across Africa in continuing the feel-good feeling sweeping across Kenyan football. Those watching the game at the Moi International Sports Centre, Kasarani were treated to a memorable spectacle, as the SportPesa Premier League (SPL) champions tore the decorated White Knights from Cairo to shreds, attacking them almost at will. READ MORE
Calls For Dennis Oliech Harambee Stars Return Gather Steam
NAIROBI, Kenya- Calls for Dennis Oliech to be recalled in national team Harambee Stars gathered steam as a country celebrated the seasoned striker entering his name in football folklore on Sunday evening. Oliech scored exactly 21 years after his late brother, Steve Okumu, netted against Egyptian giants Zamalek as Gor Mahia FC roared to a 4-2 victory over the White Knights to take charge of Group D of the 2018/19 CAF Confederations Cup. READ MORE
Kenyans Shine: Fancy Cherono Reels In Daisy Kimeli For Blossom Cross Triumph
NAIROBI, Kenya- Olympics Youth Games women 2000m steeplechase champion, Fancy Cherono scored a big victory at the Almond Blossom Cross Country in Albufeira on a sunny and windy day in an event that marked the conclusion of the current IAAF Cross Country Permit series. Ugandan Jacob Kiplimo took the honours in the men's competition that also doubled as the European Champion Clubs Cup. READ MORE
Sala's Father Says It's A Bad Dream After Missing Plane Is Recovered
BUENOS AIRES, United States- Argentine football star Emiliano Sala's father Sunday was awakened from a sound sleep to learn that the plane in which his son was killed, has been found. "I can't believe it. It's a bad dream," Horacio Sala said when contacted by Cronica TV at his home in Progreso. READ MORE
Record-Breaking Tom Brady Leads Patriots To 6th Super Bowl Crown
ATLANTA, United States- Tom Brady wrote his name into the record books here Sunday, winning the Super Bowl for a sixth time as the New England Patriots defeated the Los Angeles Rams 13-3 in the lowest scoring NFL championship game in history. Brady, 41, became the first player ever to win six Super Bowls, 17 years after leading the Patriots to his first title way back in 2002. READ MORE