Top Five Stories From Monday You Must Read Today
4th December 2018 - by Mutwiri Mutuota
Stars place in 2019 AFCON finals confirmed, Modric wins the 2018 Ballon 'D'Or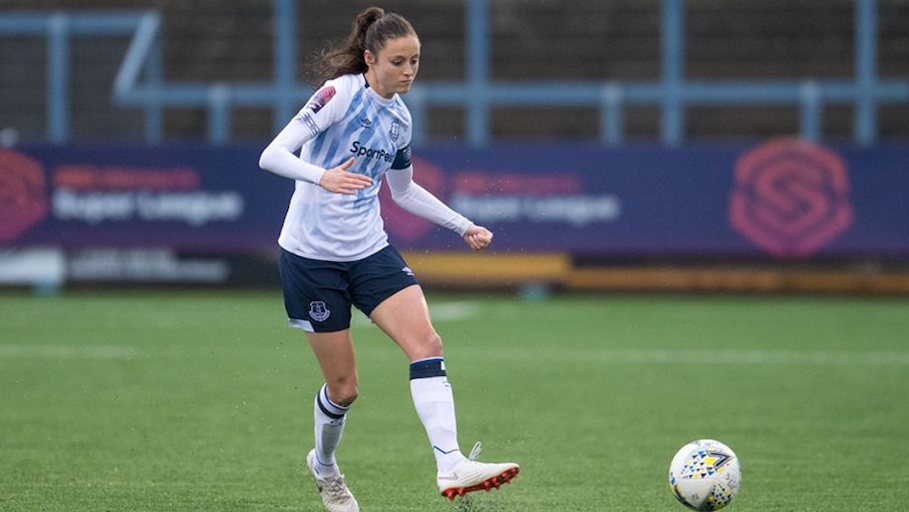 SUMMARY
Danielle 'Dani' Turner became the first and only woman to feature in the exclusive series The Shirt that has been running on SportPesa online platforms for the past month
The countdown to the start of the 2018/19 SportPesa Premier League is almost complete with Vihiga United FC underlining their mission for the campaign where they aim at cracking the top eight
To round off the top five stories on

from Monday you must read today, LeBron James and the Lakers are still on a roll
NAIROBI, Kenya- Monday was a seismic day for Kenyan football after the Confederations of African Football confirmed Harambee Stars had qualified for the 2019 AFCON final.
Later in the night, Croatia captain, Luka Modric capped a dream 2018 when he became the first man apart from Lionel Messi and Cristiano Ronaldo to be crowned the France Football Ballon d'Or winner in 10 years.
Danielle 'Dani' Turner became the first and only woman to feature in the exclusive series The Shirt that has been running on SportPesa online platforms for the past month as she narrated what leading out the Blues means to her as well as her journey to be a professional footballer.
The countdown to the start of the 2018/19 SportPesa Premier League is almost complete with Vihiga United FC underlining their mission for the campaign where they aim at cracking the top eight.
To round off the top five stories on from Monday you must read today, LeBron James and the Lakers are still on a roll.
It's Now Official: Harambee Stars, AFCON 2019, Here We Come!
NAIROBI, Kenya- It is now official. Harambee Stars will line up in the finals of the 2019 CAF Africa Cup of Nations next June after the continental governing body confirmed the expulsion of Sierra Leone on Monday. "The CAF Executive Committee at its meeting on Friday, 30 November 2018 in Accra decided on the case of Sierra Leone in the 2019 Total Africa Cup of Nations qualifiers. READ MORE
Modric Wins The 2018 Ballon D'Or To Break Messi, Ronaldo Chokehold
PARIS, France- Luka Modric saw off competition from France's World Cup stars as the Real Madrid and Croatia midfielder won the Ballon d'Or on Monday night to end a 10-year stranglehold on the award by Cristiano Ronaldo and Lionel Messi. Modric, 33, was announced as the winner of the prestigious prize in a glitzy ceremony held in Paris at the Grand Palais, just off the Champs Elysees. READ MORE
The Shirt With: Everton Ladies Captain Danielle 'Dani' Turner
NAIROBI, Kenya- Danielle 'Dani' Turner, does that name ring a bell? If it does not, it goes to explain why professional women football is not a main staple for fans worldwide. But that does not mean women football is not evolving and doing its all to match the fanatical following accorded to its male counterparts, with top teams in the world, especially in Europe, establishing and maintaining professional ladies teams. READ MORE
Charged Vihiga United Set Sights On Top Eight SPL Finish
VIHIGA, Kenya- Vihiga United FC have set a top eight finish target for the 2018/19 SportPesa Premier League (SPL) season that kicks off on Saturday (December 8) with five matches lined up. Vihiga made their debut last term and saved their top flight status with an impressive run towards the end of the campaign that saw them steer clear of the drop zone to finish 12th. READ MORE
Mavericks Cut Clippers Streak, Lakers Blaze Past Phoenix Suns
LOS ANGELES, United States- The short-handed Dallas Mavericks denied the Los Angeles Clippers a fifth straight NBA victory Sunday, dropping the Clippers from first place in the Western Conference with a 114-110 win. Harrison Barnes scored 30 points to lead the Mavericks, who were without star rookie Luka Doncic. READ MORE