Top Five Stories From Friday You Must Read Today
Dec 29 - by Louis Kalinga for SportPesa News
Best of Kenyan boxing from the year 2018, Sinema thrash Piuretto to qualify for Kothbiro semis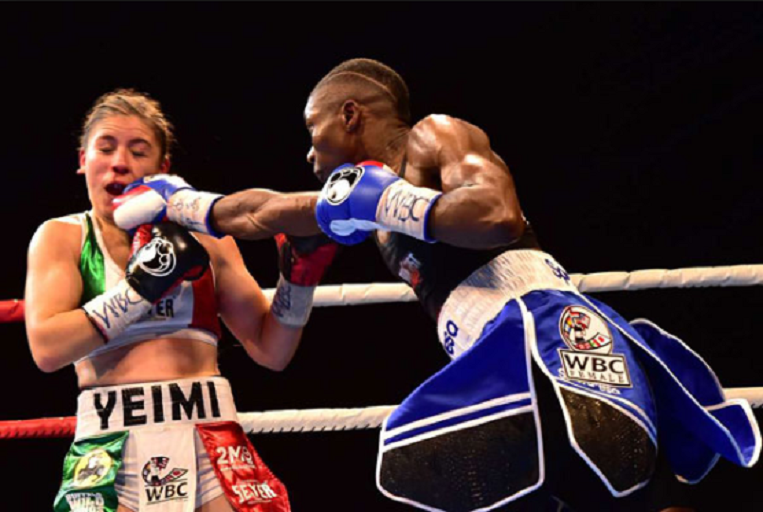 Kenya fared well in professional boxing in 2018 with Fatuma 'Iron Fist' Zarika and Judy Waguthii among the pugilists who won international titles in their individual categories
Sinema FC hammered Piuretto FC 3-0 to sail into the semi finals of the annual Kothbiro football tournament at Umeme Grounds in Ziwani, Nairobi on Friday evening
Born in Kensington, London on February 25, 1936, Peter was educated at Eton College, where he was a schoolmate and lifelong friend of former Arsenal director Sir Roger Gibbs, who sadly also passed away this year

NAIROBI, Kenya- Kenya fared well in professional boxing in 2018 with Fatuma 'Iron Fist' Zarika and Judy Waguthii among the pugilists who won international titles in their individual categories.
Sinema FC hammered Piuretto FC 3-0 to sail into the semi finals of the annual Kothbiro football tournament at Umeme Grounds in Ziwani, Nairobi on Friday evening.
Tennis royalty Roger Federer and Serena Williams have been pounding balls across the net for more than 20 years and they are back for yet another season, starting in Perth at the mixed teams Hopman Cup from Saturday.
Chelsea FC manager Maurizio Sarri says the time has come for star playmaker Eden Hazard to make up his mind as to whether he will sign a new contract.
Here are the top five stories from Friday compiled by SportPesa News that you must read today:
Best Of 2018: Zarika, Waguthii Punch Their Way To Coveted WBC Titles
NAIROBI, Kenya- Kenya fared well in professional boxing in 2018 with Fatuma 'Iron Fist' Zarika and Judy Waguthii among the pugilists who won international titles in their individual categories. Apart from Christine 'Mamushka' Ongare's bronze medal in the women's Flyweight (51kg) at the Gold Coast 2018 Commonwealth Games in Australia, there is nothing to write home about amateur boxing and the 'Hit Squad' as Boxing Association of Kenya (BAK) were involved in endless wrangles all through the season. READ MORE
Kothbiro At 40: Sinema Thrash Piuretto To Set Up Bundes Semi Clash
NAIROBI, Kenya- Sinema FC hammered Piuretto FC 3-0 to sail into the semi finals of the annual Kothbiro football tournament at Umeme Grounds in Ziwani, Nairobi on Friday evening. Steve Opuko scored a brace in the 13th and 89th minutes as team captain, Kevin Oresso, added the third in the 50th to toss Piuretto out of the 40th edition of the tournament. READ MORE
Former Arsenal FC Chairman Peter Hill-Wood Passes On
LONDON, United Kingdom- Born in Kensington, London on February 25, 1936, Peter was educated at Eton College, where he was a schoolmate and lifelong friend of former Arsenal director Sir Roger Gibbs, who sadly also passed away this year. Peter served in the Coldstream Guards, attaining the rank of lieutenant and, after leaving the Guards, embarked on a highly successful career in the banking industry, rising to become vice-chairman of Hambros Bank and fulfilling a number of directorships within the industry. READ MORE
20 Years Of Royalty: Serena, Federer Return For Another Season
PERTH, Australia- Tennis royalty Roger Federer and Serena Williams have been pounding balls across the net for more than 20 years and they are back for yet another season, starting in Perth at the mixed teams Hopman Cup from Saturday. Both 37 years old and with 43 Grand Slam singles titles between them, Federer is now a father and Williams a mother but tennis keeps calling, with neither showing any sign of quitting. READ MORE
Sarri Says It's About Time Hazard Makes A Decision On His Future
LONDON, United Kingdom- Chelsea FC manager Maurizio Sarri says the time has come for star playmaker Eden Hazard to make up his mind as to whether he will sign a new contract. The 27-year-old Belgian -- who has been at Chelsea since 2012 -- is a target for Spain's European champions Real Madrid but said on Thursday he wanted to put off any decision on his future till the end of the season. READ MORE