SportPesa Racing Point Duo Perez, Stroll To Thrill Kenya On Madaraka Day
1st April 2019 - by Mutwiri Mutuota
Landmark race at a specially prepared track at Jamhuri Grounds aimed at rewarding the nation with live Formula 1 action for the first time in the country's history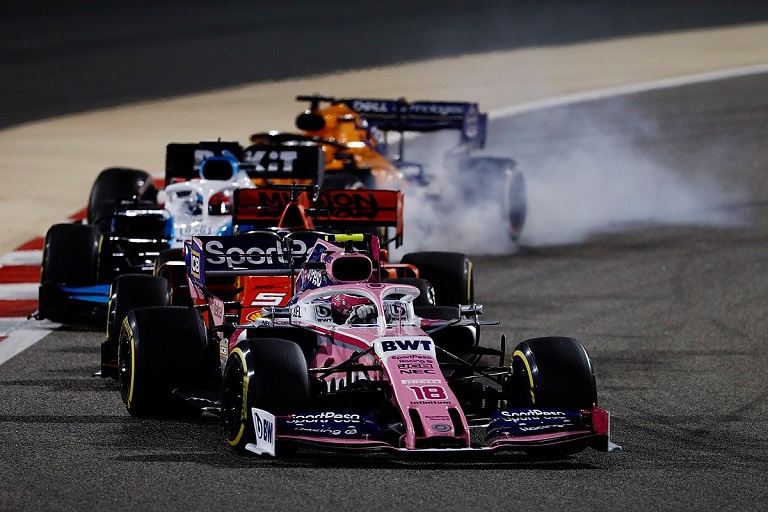 SUMMARY
It will mark the first time in the country's 54-year history that Formula 1 cars will race in Kenya with the proposed trip coming a week before the Canadian Grand Prix (June 9)
The closest Kenyans came to Formula 1, the most popular motor sport championship in the world that is marking its 70th running this year was over a decade ago when a stripped Ferrari belonging to record seven-time titleholder, Michael Schumacher, toured Nairobi over a decade ago
Stroll finished ninth in the opening Australian Grand Prix (March 17) and on Sunday, Perez raced from the back of the grid to finish 10th in the incident-packed Bahrain Grand Prix
NAIROBI, Kenya- Kenyans will have a Madaraka (Independence) Day to remember on June 1 when SportPesa Racing Point Formula 1 duo, Sergio Perez and Lance Stroll race at a special track in Nairobi.
It will mark the first time in the country's 54-year history that Formula 1 cars will race in Kenya with the proposed trip coming a week before the Canadian Grand Prix (June 9).
Perez and Stroll have led the revamped SportPesa Racing to ninth in the 2019 Constructors' Standings after scoring three points in an encouraging start to the season.
Stroll finished ninth in the opening Australian Grand Prix (March 17) and on Sunday, Perez raced from the back of the grid to finish 10th in the incident-packed Bahrain Grand Prix.
MUST READ: Perez Scores For SportPesa Racing, Hamilton In Lucky Bahrain Win
"Kenyans have given our entry to Formula 1 a great reception and what better way to reward them than bringing the Racing Point cars to Nairobi!
"At the moment, we are planning to have a special circuit set up at Jamhuri Park that is the cradle of motor sport in the country which can accommodate the insane speeds of Formula 1 car.
"Our idea is to celebrate our country's independence by giving devoted sports fans a chance to witness first hand the pinnacle of motor racing right here," entertainment and technology business SportPesa CEO, Captain Ronald Karauri gushed.
More information on the landmark tour of the SportPesa Racing Point Team will be availed in due course.
The closest Kenyans came to Formula 1, the most popular motor sport championship in the world that is marking its 70th running this year was when a stripped Ferrari belonging to record seven-time titleholder, Michael Schumacher, toured Nairobi over a decade ago.
-Report by Olof Rapil
SportPesa Racing Point Formula 1 duo, Sergio Perez (left) and Lance Stroll. PHOTO/SPN