SportPesa News Transfer Juice: Man United Reject Lukaku Offer, Juve Ready To Sell 5 To Get Pogba
10th June 2019 - by Mutwiri Mutuota
Atletico Madrid keeper Oblak favours a move to Old Trafford, Barca make final De Ligt push to fend off PSG interest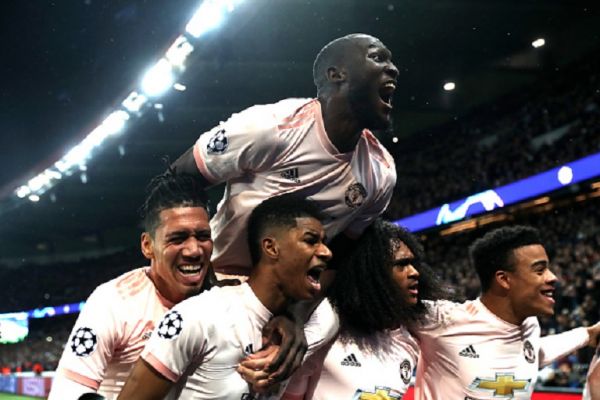 SUMMARY
This is after serious competition emerged from French moneybags Paris Saint Germain offer the player more cash and they believe they have gazumped the La Liga champions to his signature
Manchester United FC have either a great PR machine or the summer of mass in and outs at Old Trafford will dominate the transfer window
Is there a fourth transfer rumour 'goal of the day' for Man United? It is! Bruno Fernandes, the Portuguese Sporting Lisbon star that is in their radar has cooled talk about his future though he is still interested in moving for a 'offer you can't refuse'
NAIROBI, Kenya- The SportPesa News transfer juice on a cold Monday is De Ligt by reports that FC Barcelona have been stung into action and are holding final talks to bring the Ajax Amsterdam FC highly rated defender to the Camp Nou.
This is after serious competition emerged from French moneybags Paris Saint Germain offer the player more cash and they believe they have gazumped the La Liga champions to his signature.
Manchester United FC have either a great PR machine or the summer of mass in and outs at Old Trafford will dominate the transfer window.
First, Atletico Madrid keeper, Jan Oblak is keen on doing another David De Gea by ditching the Wanda Metropolitano in favour of the 20-time English league winners.
Man United have also reportedly turned down the offer of long-term target Ivan Perisic and cash for their striker Romelu Lukaku from Inter Milan FC.
Their gossip hat trick of the day is completed by Juventus FC's willingness to shed five players to finance their move for Paul Pogba who is unsettled at Old Trafford in a rumour that simply refuses to go away.
Is there a fourth transfer rumour 'goal goal of the day' for Man United? It is! Bruno Fernandes, the Portuguese Sporting Lisbon star that is in their radar has cooled talk about his future though he is still interested in moving for a 'offer you can't refuse'.
Joining the European champions is a dream of most young footballers in that continent but Liverpool FC are not ready to make those of Max Kruse come true after ruling out signing him from Werder Bremen.
So, here are the juiciest transfer titbits on Monday on SportPesa News for your reading pleasure.
Barca in final De Ligt push
Barcelona are ready to make a final push to sign Ajax centre-back Matthijs de Ligt this week by re-opening talks with his agent Mino Raiola, sources have told ESPN FC.
Barca thought they had an agreement in place with De Ligt in March, but has seen their offer bettered by clubs including Paris Saint-Germain, who believe they are leading the race. READ MORE
Oblak favours Man United over Atletico
Atletico Madrid goalkeeper Jan Oblak wants to leave in the summer following broken promises over his future -- and the boyhood Manchester United fan favours a move to Old Trafford over Paris Saint-Germain, a source has told ESPN FC.
Last week, Oblak voiced concerns about Atletico's competitiveness, with star forward Antoine Griezmann set to leave and Lucas Hernandez, Diego Godin, Filipe Luis and Juanfran also departing. READ MORE
Fernandes puts suitors on high alert
Bruno Fernandes is open to leaving Sporting Lisbon for "a team that you can't refuse". Fernandes has been linked with most of Europe's top clubs, as well as Manchester United.
Ole Gunnar Solskjaer's side reportedly blew Tottenham out of the water with a huge offer last week, while Liverpool have also been linked. READ MORE
Liverpool rule out Kruse signing
Liverpool 'have ruled out' the prospect of signing Max Kruse from Werder Bremen as it would block Rhian Brewster's first-team pathway.
Kruse emerged as a potential target for both Liverpool and Tottenham last month, with the player's Werder contract expiring this summer. READ MORE
Juventus ready to sell 5 to get Pogba
Juventus are interested in re-signing Paul Pogba, but the Serie A champions would have to sell up to five players to be able to afford the Manchester United midfielder.
The 26 year-old midfielder appears to be unhappy with the way he is treated by Red Devils supporters and is open to a return to Italy. READ MORE
Inter Lukaku offer rejected
Manchester United have reportedly turned down Inter Milan's offer of Ivan Perisic plus cash for Romelu Lukaku.
The Belgian looks set to leave Old Trafford this summer and new Inter boss Antonio Conte has made him one of his top targets.
Italian media claimed that Inter had offered Perisic to United as a makeweight in any deal for the imposing striker. READ MORE