SportPesa News Transfer Juice: Man United Ban Boring Players, Juventus To Unveil De Ligt
30th June 2019 - by Erick Ochieng
To put the Gunners off, Palace have placed 100million pounds on the player who is currently with the Elephants at the ongoing Egypt 2019 Africa Cup of Nations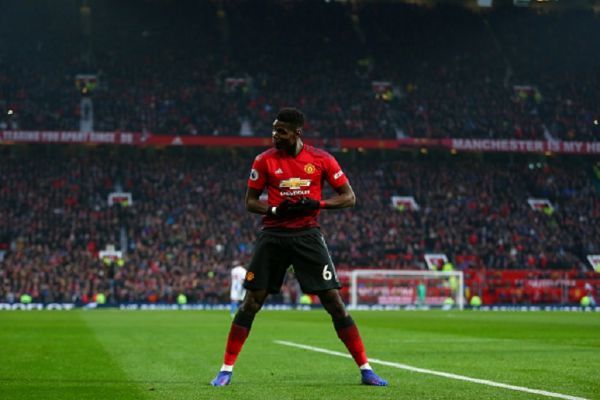 SUMMARY
After releasing Aaron Wan-Bissaka to join United on Saturday, Crystal Palace have decided to cling on Ivorian forward Wilfried Zaha who is badly wanted by Arsenal FC
Finally, it seems Cristiano Ronaldo has succeeded in his bid to court Ajax wonderkid Matthijs de Ligt as reports indicate that Italian champions Juventus are set to unveil the Dutch defender on Monday
Tottenham have reportedly offered Christian Eriksen to Real Madrid

NAIROBI, Kenya- If you are a boring player, then Manchester United FC is not for you.This follows an order by the management that head coach Ole Gunner Solskjaer should only concentrate in signing players who will excite the millions of club supporters from around the globe.

After releasing Aaron Wan-Bissaka to join United on Saturday, Crystal Palace have decided to cling on Ivorian forward Wilfried Zaha who is badly wanted by Arsenal FC.
To put the Gunners off, Palace have placed 100million pounds on the player who is currently with the Elephants at the ongoing Egypt 2019 Africa Cup of Nations.
Finally, it seems Cristiano Ronaldo has succeeded in his bid to court Ajax wonderkid Matthijs de Ligt as reports indicate that Italian champions Juventus are set to unveil the Dutch defender on Monday.
Here is the latest hottest transfer gossip gathered by the SportPesa News Transfer juice on Sunday:
Man United To Sign Only Exciting Players
Aaron Wan-Bissaka became Manchester United's second signing of the summer this week but a leaked email sent by executive vice-chairman Ed Woodward suggests he won't be the last player to arrive at Old Trafford before the start of the season. Wan-Bissaka, who cost an initial £45million from Crystal Palace, joined fellow 21-year-old Daniel James in bolstering manager Ole Gunner Solskjaer's squad. READ MORE
Juventus to unveil De Ligt on Monday
Matthijs de Ligt 'will be announced as a Juventus player on Monday,' according to reports in Italy. The in-demand Ajax captain has been courted in recent months by Barcelona, Paris Saint-Germain and Manchester United, but it appears Juventus have won the race for his signature. READ MORE
Tottenham offer Eriksen to Real Madrid
Tottenham have reportedly offered Christian Eriksen to Real Madrid.The Danish playmaker has been linked with a move to Real since last summer and is now entering the final year of his contract at Spurs. READ MORE
Palace silence Arsenal with Zaha price tag
Arsenal will have to pay a staggering £100million for Wilfried Zaha to prise him away from Crystal Palace.Palace are adamant they won't cave into pressure of selling Zaha on the cheap having already let their other crown jewel, Aaron Wan-Bissaka, move to Manchester United. READ MORE
Kovacic on permanent deal with Chelsea
Chelsea suffered major embarrassment on Saturday night when they accidentally announced the signing of Mateo Kovacic on the club's mobile app. The Croatian is expected to complete a permanent move to Stamford Bridge from Real Madrid imminently after spending last season on loan with the Premier League side. READ MORE