Soni Rivalry At Kenya National Autocross Championship In Juja
Nov 10 - by Erick Ochieng for SportPesa News
The siblings are set to compete in the Bambino Class that has Yuvraj Rajput and his father Kirit as other worthy contestants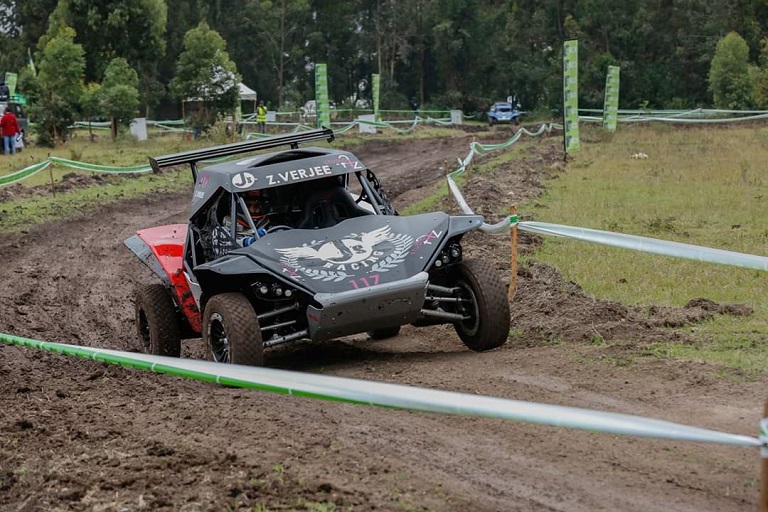 Soni siblings, Tsevi and Tsorav, will renew rivalry in the fourth round of Kenya National Autocross Championship set for Juja on Sunday
Illyun Mughal of Izmir Racing Club will be another force to reckon with in the category in the series supported by the Kenya Commercial Bank
Thethy, son of former 2WD rally champion Charan Thethy, will be giving the race a wide berth to prepare for the forthcoming Hill Climb contest
JUJA, Kenya- Soni siblings, Tsevi and Tsorav, will renew rivalry in the fourth round of Kenya National Autocross Championship set for Juja on Sunday.
The two will compete against Yuvraj Rajput who has registered in the Bambino Class alongside his father, Kirit.
"Yuvi and I won the championship in the last event so we are just going out for fun and to support the Western Kenya Motor Club of Eldoret who are the organisers.
"I will be unveiling my new classic rally car on Sunday as my Pepeta machine is not ready. I rolled it in the last contest and could not get her set in time for this competition," Kirit underlined.
Illyun Mughal of Izmir Racing Club will be another force to reckon with in the category in the series supported by the Kenya Commercial Bank.
Notable absentees in the round are 2WDNT junior driver Rajveer Thethy and 4WDT's Lovejyot Singh who are both committed.
Thethy, son of former 2WD rally champion Charan Thethy, will be giving the race a wide berth to prepare for the forthcoming Hill Climb contest.
Motorsport extravaganza
Thethy and his father will open the route for the last leg of the Kenya National Rally Championships, the 39th edition of Guru Nanak Rally.
Singh on the other hand, has personal commitments thus unavailable for the Juja motorsport extravaganza.
"I will be skipping this competition as my car has not been in shape from the last meet; we also have a prayer session in Makindu on the day which I have to attend," Singh underscored.
"I hit the bridge which damaged quite a few things on the car during heat three of the last episode at Jamhuri Grounds, we didn't have enough time to fix it ahead of this challenge," he added.
The Juja leg is the last circuit of the season. Other locations that hosted the competition includes Mombasa, Nanyuki, Nairobi's Jamhuri Park and Stoni Athi.
Bambino Class
1. Tsevi Soni (Team Decko Africa & Safaricom Home Fibre)
2. Yuvraj Rajput "Yuvi" (Team Decko Africa & Safaricom Home Fibre)
3. Tsorav Soni (Team Decko Africa & Safaricom Home Fibre)
4. Illyun Mughal (Izmir Racing)
2WDT
1. Shaz Esmail (Izmir Racing-Attacker Buggy)
2. Imran Hakada
3. Zameer Verjee (Studio AZ Racing Team-Attacker Buggy)
4. Kunal Patel
5. Junaid Shah (Ray Racing-Attacker Buggy)
6. Abdul Rehan (Ray Racing-Attacjer Buggy)
7. Shalien Mughal (Izmir Racing-Attacker Buggy)
2WDNT
1. Safina Khan
2. Sarry Mughal (Izmir Racing)
3. Zameer Verjee (Studio AZ Racing Team-Rage Buggy)
4. Hamza Anwar (Attacker buggy)
4WDT
1. Rehan Shah (Ray Racing)
OPEN
1. Kirit Rajput (Team Decko Africa & Safaricom Home Fibre-BMW Classic)