Rockets End NBA Losing Streak With Victory Over Spurs
Dec 01 - by AFP for SportPesa News
James Harden and Chris Paul starred with 37 points apiece for the victors who have had a terrible run in the league in recent weeks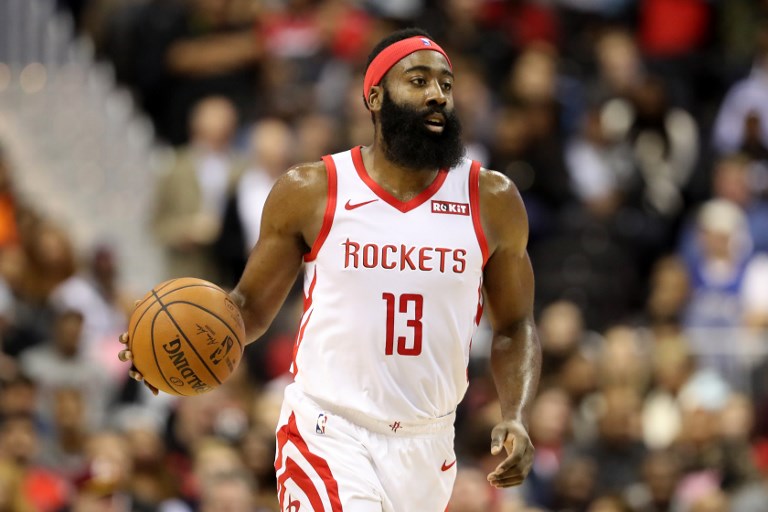 Harden delivered 23 points and 10 assists and Paul added 14 points and 10 assists for the Rockets who won the battle of the struggling Lone Star State teams

The Rockets and Spurs are two former league juggernauts who few would have guessed would both be under .500 at this point in the 2018-19 season

Little has changed from their 39-point loss to the Timberwolves as the Spurs allowed their biggest point total in a half this season against Houston and matched the most they have allowed in the third quarter against
LOS ANGELES, United States- James Harden and Chris Paul combined for 37 points as the Houston Rockets snapped a four-game losing streak by clobbering the rebuilding San Antonio Spurs 136-105 on Friday.
Harden delivered 23 points and 10 assists and Paul added 14 points and 10 assists for the Rockets who won the battle of the struggling Lone Star State teams.
Houston's Clint Capela led all scorers with 27 points as the Rockets handed the Spurs their second straight lopsided defeat. San Antonio also lost 128-89 to the Minnesota Timberwolves on Wednesday.
The Rockets and Spurs are two former league juggernauts who few would have guessed would both be under .500 at this point in the 2018-19 season.
Houston (10-11) have made some key adjustments to their lineup through the first quarter of the season and the return of Paul also helped them get back on track on Friday. Paul missed three games with a hamstring injury.
The Rockets built a large enough lead that they were able to sit their starters for most of the final quarter.
LaMarcus Aldridge had 20 points and DeMar DeRozan added 18 for the Spurs, who have dropped to 10-12 on the season after losing two straight.
Little has changed from their 39-point loss to the Timberwolves as the Spurs allowed their biggest point total in a half this season against Houston and matched the most they have allowed in the third quarter against.
The Rockets scored 70 points in the first half and added 40 points in the third quarter. Houston finished 22 for 54 on three-pointers.
It's been a tough season for San Antonio, who traded away Kawhi Leonard in the spring, saw veteran point guard Tony Parker sign as a free agent in Charlotte, and then dealt with the retirement of heart-and-soul player Manu Ginobili.