Online Fury Greets Kipchoge's Omission From Jamhuri Day Honours
12th December 2018 - by Erick Ochieng
President Uhuru, Government slammed by Kenyans on social networking sites for snubbing 2018 IAAF Male Athlete of the Year in his roll of those to be celebrated as the nation marks 55 years of independence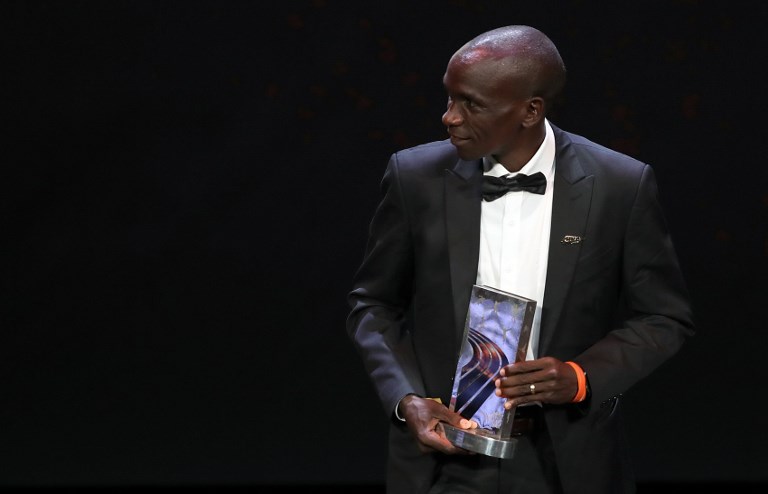 SUMMARY
On a day when the country celebrated 55 years of statehood, Kenyans reacted with online uproar when the name of 2018 IAAF Male World Athlete of the Year Eliud Kipchoge on President Uhuru Kenyatta's honours list on Wednesday
Dennis Itumbi, a director of digital and diaspora at the Office of the President understood the furore as he offered to explain why Kipchoge was missing from the roll that had among others, 10 County Governors
NAIROBI, Kenya- "A prophet is not without honour except in his own town, among his relatives and in his own home," so reads a passage on Biblical New Testament book of Mark 6, Chapter 4 in a quote attributed to Jesus Christ.
On a day when the country celebrated 55 years of statehood, Kenyans reacted with online uproar when the name of 2018 IAAF Male World Athlete of the Year Eliud Kipchoge on President Uhuru Kenyatta's honours list on Wednesday.
The annual roll listed individuals celebrated "in recognition of distinguished and outstanding services rendered to the nation in various capacities and responsibilities", according to the gazette notice dated December 11, 2018.
Kenyans were quick to point out the glaring omission of Rio 2016 Olympic champion Kipchoge who set a new marathon record on September 16 in Berlin, Germany and slam the Government on social networking platforms as the Head of State led the nations to mark Independence (Jamhuri) Day.
Dennis Itumbi, a director of digital and diaspora at the Office of the President understood the furore as he offered to explain why Kipchoge was missing from the roll that had among others, 10 County Governors.
"First lets put it this way he holds an OGW and CBS. But he deserves an EGH. He still can make the list via addendum. I refuse to accept that it is all lost," Itumbi wrote while responding to a post on the subject.
He was alluding to the fact that Kipchoge has previously been awarded the Order of the Golden Warrior (OGW) and Order of the Burning Spear (CBS) previously but even he admitted the 2018 AIMS Male Marathoner and UN Person of the Year deserved the highest accolade, Elder of the Golden Heart (EGH).
"Let us talk about National Awards and Honours and I know you are angry. But I write to tell you that you are not powerless and that you can still have those you want to be decorated with a National Award - rise to the podium.
"But I refuse to just sit back and complain, instead let us adopt the corrective path - Pro-active is better than resignation," he added.
Here is a sample of the Kenyans online fury over the Kipchoge honours snub.