Obiri Named Team Kenya Chef-de-Mission To Genocide Games In Rwanda
9th January 2019 - by Mutwiri Mutuota
NOCK to send representatives to as many competitions as possible in the April 2 to 6 ANOCA Zone V organised event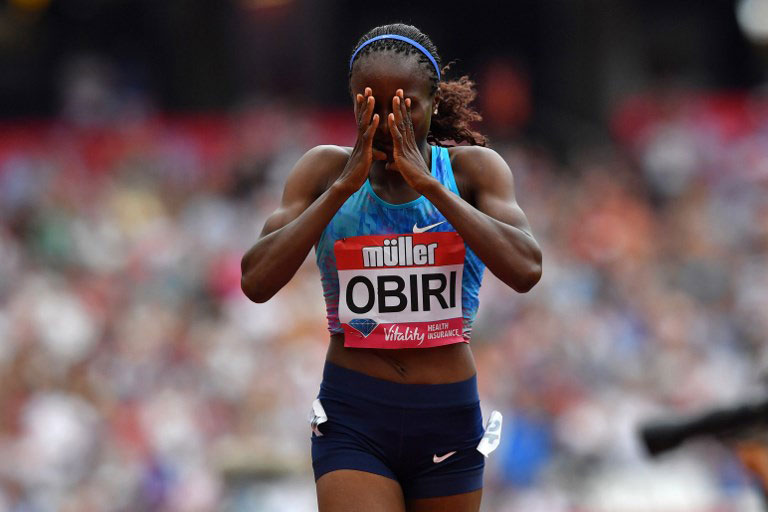 SUMMARY
The event will run from April 2 to 6 where 11 countries- Kenya, Rwanda, Burundi, Tanzania, Uganda, Eritrea, Ethiopia, South Sudan, Sudan, Somalia and Egypt are expected to compete in five sporting codes with 39 medals on offer
Obiri returned to win silver at Rio 2016, completing the Kenyan 1-2 with Vivian Cheruiyot before a year later, she won her first senior world title when she raced to a 14:34.86 victory in the women 5000m final of London 2017
Retired Kenyan rugby sevens legend, Kayange was appointed the Chef de Mission to the 2018 African Youth Games in Algiers, Algeria where Kenya finished 10th from 35 nations taking part with six gold, four silver and five bronze
NAIROBI, Kenya- World women 5000m champion and Rio 2016 Olympics silver medallist, Hellen Obiri has been appointed the Team Kenya Chef-de-Mission to the 1st ANOCA Zone V Genocide Memorial Games in Kigali, Rwanda.
The event will run from April 2 to 6 where 11 countries- Kenya, Rwanda, Burundi, Tanzania, Uganda, Eritrea, Ethiopia, South Sudan, Sudan, Somalia and Egypt are expected to compete in five sporting codes with 39 medals on offer.
In a press statement released on Wednesday, the National Olympic-Committee of Kenya (NOCK) confirmed they would send the country's representatives in as many competitions as possible.
The disciplines included in the Games are athletics, basketball, volleyball, cycling and Taekwondo open to players between 16 and 18.
"NOC-K is committed to giving opportunities for growth and exposure for top athletes, to transition them in administration and management in the country.
"In addition, from the experience of Humphrey Kayange in African Youth Games, it was recognized that he was able to inspire the youth by providing a touch that only an international champion can," the national Olympics body explained their decision to name Obiri as the head of mission to Kigali.
Ethnic hatred
The event has been organised by the Association of National Olympic Committees for Africa (ANOCA)'s Zone V in conjunction with the Rwanda National Olympic and Sports Committee, and the Government of Rwanda in the spirit of Olympism and the power of sports to reconstruct the country from the genocide ideology.
"Since the genocide resulted from an ideology of ethnic hatred, the Rwandan government began to strive to reconstruct the nation.
"In light of this sports was viewed as a powerful tool that could help to foster unit and reconciliation among Rwandans," the NOCK brief added.
Obiri, 29, shot to prominence in 2012 when she won the women 3000m title at the Istanbul IAAF World Indoor Championships in Turkey, running 8:37.16 for victory.
A year later at the Moscow 2013 Worlds, Obiri won bronze over 5000m having taken silver in her World Indoor defence in Sopot, Poland earlier in the season.
Gold medals at the 2014 IAAF World Relays in Bahamas and Africa Championships in Marrakech, Morocco followed before she went on maternal break in 2015.
Obiri returned to win silver at Rio 2016, completing the Kenyan 1-2 with Vivian Cheruiyot before a year later, she won her first senior world title when she raced to a 14:34.86 victory in the women 5000m final of London 2017.
Last year, she scooped the Gold Coast Commonwealth and Asaba African Championships 5000m crowns in Australia and Nigeria.
Retired Kenyan rugby sevens legend, Kayange was appointed the Chef de Mission to the 2018 African Youth Games in Algiers, Algeria where Kenya finished 10th from 35 nations taking part with six gold, four silver and five bronze.