Kipchirchir To Lead Kenya... Sorry, United States 2019 World Cross Team
Mar 06 - by Mutwiri Mutuota for SportPesa News
American national champion features in senior men 10km squad where five of the six selected runners were born in the East African running powerhouse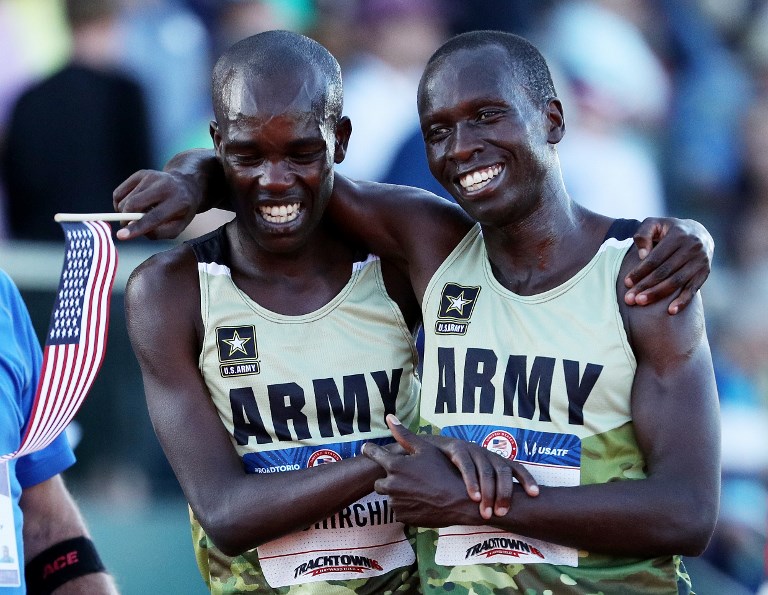 This has prompted a number of big nations to turn to naturalising talent born in the East African distance running powerhouse in their quest to hunt for individual and team medals
According to the IAAF website, six of the top seven finishers from last month's US Cross Country Championships feature on the men's team. Kipchirchir will be joined by 2018 US cross-country champion Leonard Korir, both Bors, Kebenei and Ferlic
In the junior teams, perhaps following the introduction of stringent rules on naturalisation of young runners by governing body the IAAF, US will field an entirely homegrown cast
NAIROBI, Kenya- If you cannot beat them, join them so the saying goes. The excellence of Kenyan runners at the now biannual IAAF World Cross Country Championships is unmatched.
This has prompted a number of big nations to turn to naturalising talent born in the East African distance running powerhouse in their quest to hunt for individual and team medals.
The 43rd edition of the combined distance specialists global showpiece will be held in Aarhus, Denmark on March 30 with participating countries unveiling the teams that will carry their flags as the final countdown tolls.
One would be forgiven to assume that a senior men 10km squad that has Emmanuel Bor, Hillary Bor, Mason Ferlic, Stanley Kebenei, Shadrack Kipchirchir and Leonard Korir will line-up for the start in Kenyan colours.
Only that this will not be the case in Aarhus since the sextet will be wearing the stars and stripes of the mighty United States of America in a squad where five of the six are former Kenyans.
MUST READ: Kenya Champion Amos Kirui Promises World Cross Medal In Denmark
American cross country champion Kipchirchir and the London 2017 surprise world steeplechase silver medallist, Courtney Frerichs, will lead the US team for the Aarhus 2019 that is intent on upsetting the illustrious Kenyans and their fierce rivals and neighbours from the north, Ethiopia.
According to the IAAF website, six of the top seven finishers from last month's US Cross Country Championships feature on the men's team. Kipchirchir will be joined by 2018 US cross-country champion Leonard Korir, both Bors, Kebenei and Ferlic.
Kipchirchir, Korir and Kebenei were part of the US team for the 2017 World Cross Country Championships in Kampala, where they finished fifth in the senior men's team standings, just six points shy of a medal.
Frerichs, the North American record-holder in the steeplechase, will be joined by three-time NCAA champion Karissa Schweizer, Marielle Hall, Stephanie Bruce, Anne-Marie Blaney and Sarah Pagano in the senior women's 10km race.
MUST READ: Kirui Shocks Kamworor, Obiri Reigns In Dramatic National XC Trials
In the junior teams, perhaps following the introduction of stringent rules on naturalisation of young runners by governing body the IAAF, US will field an entirely homegrown cast.
US TEAM FOR AARHUS 2019
Senior men: Emmanuel Bor, Hillary Bor, Mason Ferlic, Stanley Kebenei, Shadrack Kipchirchir, Leonard Korir
Senior women: Anne-Marie Blaney, Stephanie Bruce, Courtney Frerichs, Marielle Hall, Sarah Pagano, Karissa Schweizer
Mixed relay: Kirubel Erassa, Eleanor Fulton, Jordan Mann, Shannon Osika
U20 men: Shuaib Aljabaly, Mieka Beaudoin-Rousseau, Robert Cheeseman, Khalid Hussein, Gabriel Mudel, Charlie Perry
U20 women: Nicole Clermont, Heidi Nielson, Grace Ping, Riley Rigdon, Savannah Shaw, Kayla Smith