KSh250 Million Facility In Honour of Record Breaking Kipchoge
5th October 2018 - by Louis Kalinga
The Olympic champion is set to grace the Isaiah Kiplagat Ndalat Gaa Cross Country Race on October 13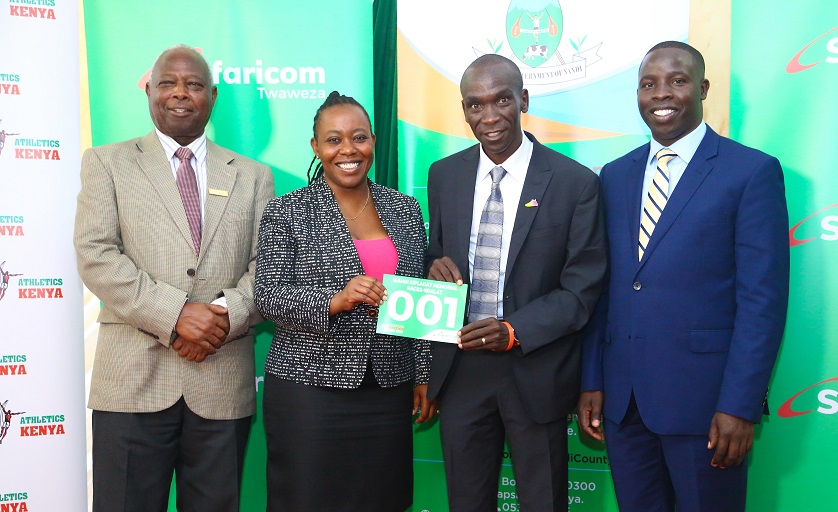 SUMMARY
Nandi County Government has set aside KSh250 million to build a high performance center in honor of world marathon record holder and Olympic champion, Eliud Kipchoge
KSh150 million will go in the construction while a further KSh100million will equip the arena
The County would establish other satellite facilities in schools within the area
National Government has been challenged to expand sports budget saying athlete helps to market this country abroad more than the tourism sector
NAIROBI, Kenya- Nandi County Government has set aside KShs250 million to build a high performance center in honor of world marathon record holder and Olympic champion, Eliud Kipchoge.
The Eliud Kipchoge Residential Training Camp will be located in Kapsabet town next to Kipchoge Keino Stadium that is under renovation.
"Our region prides itself as the source of champions in athletics; the multi-million shilling sport complex which will have a capacity of 200 beds will be used to identify local talents.
"The contractor is already on site, we have done 25 per cent of the job. The center should be up and running in September 2019," Nandi County Governor, Stephen Arap Sang, told SportPesa News in Nairobi on Thursday.
Sang said KShs150 million will go into the construction while a further KShs100 million will equip the arena.
"We have channeled KShs90 million in the facilities this financial year while the balance will be allocated in the next fiscal period," Sang underlined.
The multifaceted training zone will have a racing track, accommodation, gym, dispensary and conference room.
The Governor said they would establish other satellite facilities in schools within the area.
"The conference room will be used to hold workshops and seminars on doping and financial management.
"It is painful seeing some of them squander their hard-earned fortune from races abroad. We plan is to bring experts who will help to manage their resources," Sang underscored.
Sports budget
While welcoming the kind gesture, Kipchoge said he would ensure that the amphitheater in his honor is properly used and managed.
"I want it to support the next generation of athletes, I want them to get inspired, run and break records for the love of sports," Kipchoge highlighted.
At the same time, Sang and Mosop Member of Parliament, Vincent Tuwei, have challenged the national Government to expand sports budget saying athletes help to market this country abroad more than the tourism sector.
"The current financial support given to sportsmen and women by the state is peanuts; it shows how this industry is regarded in Kenya.
"Eliud was never given any grand welcome when he returned to the country from Germany where he smashed the world marathon record.
"I feel that a more befitting celebration should be organised in his honor," Tuwei emphasized.
"Athletes are our brand ambassadors; they should be treated well when they return home with victory.
"In my suggestion, record breakers like Eliud should be rewarded with diplomatic missions and ambassadorial roles.
"This will help to promote this country to the rest of the world instead of awarding them with mere promotions at their work places," Sang accentuated.