In Form Yanga Train Guns At Ending Gor SportPesa Cup Reign
Jan 11 - by Adam Mbwana for SportPesa News
Record Tanzania league winners captain Kaseke underlines their mission to topple the two-time Kenyan winners when knockout tournaments gets underway on January 22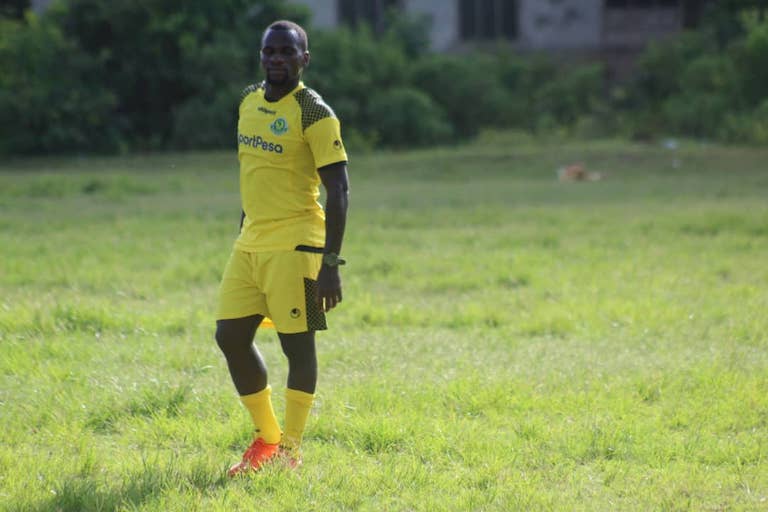 Yanga- who have a yawning 10-point lead over the competition in the Vodacom Premier League (VPL) as they chase their record-extending 28th domestic title- take on SportPesa Shield winners Kariobangi Sharks FC of Kenya in the quarterfinal of the eight-team regional knock out tournament on January 22
Kaseke is willing his side to lift the USD30,000 winners' prize tournament to get a dream change of hosting English Premier League side Everton FC later on in the year
Two-time tournament top scorer, Rwanda striker Meddie Kagere who plundered eight in six matches in the 2017 and 18 editions, secured his lucrative move from Gor to Yanga sworn enemies, Simba SC after leading the Kenyan champions to a 2-0 victory at the June 10 final in Nakuru last year
DAR-ES-SALAAM, Tanzania- Record Tanzania league winners, Dar Young Africans (Yanga) SC captain Deus Kaseke is hoping his side meets holders Gor Mahia FC in the 2019 SportPesa Cup that kicks off on January 22.
Yanga- who have a yawning 10-point lead over the competition in the Vodacom Premier League (VPL) as they chase their record-extending 28th domestic title- take on SportPesa Shield winners Kariobangi Sharks FC of Kenya in the quarterfinal of the eight-team regional knock out tournament on January 22.
A Yanga victory over Sharks-who will be playing in their second successive edition-will set up a potentially mouth-watering semi final against Gor who will open their defence against first timers Mbao FC of Tanzania on January 23.
Speaking ahead of the tournament, Kaseke who led his team to a shocking 1-3 defeat in the quarters of last year's edition to Kakamega Homeboyz FC in Nakuru, Kenya maintained their momentum this season could propel them to a first SP Cup crown on January 27.
To do he added, the must get the better of the Kenyan giants who have won the last two editions of the tournament.
"Before leaving for the SP Cup, we have come from playing the final of the FA Cup and our new head coach continued with the same squad and consistency has been the key to our success.
"Yanga has good players with experience in featuring in big tournaments and I believe we shall perform well," Kaseke told in Dar.
Yanga are aching to get a piece of Gor after the SportPesa Premier League champions did the double over them in the 2018 CAF Confederations Cup when the regional giants were grouped together in Pool D of the second tier continental competition.
Reduced deficit
thumped 4-0 in Nairobi on June 18 before Yanga surrendered 2-3 at home in Dar where Kaseke reduced the deficit in the 59th minute after his side went down 2-0 in the first half.
"The team I have the urge to play against most is Gor because they have won this competition twice. They are a formidable side with a lot of self-belief and the match will be a great spectacle if we meet them," the seasoned Yanga skipper stressed.
Kaseke is willing his side to lift the USD30,000 winners' prize tournament to get a dream change of hosting English Premier League side Everton FC later on in the year.
"If we play Everton, we will have made history. It is also a great chance for us to showcase our talent overseas since I have watched Gor players get offers to play for teams within and outside Africa as well as here in Tanzania after doing well in the Super Cup," the Yanga skipper highlighted.
Two-time tournament top scorer, Rwanda striker Meddie Kagere who plundered eight in six matches in the 2017 and 18 editions, secured his lucrative move from Gor to Yanga sworn enemies, Simba SC after leading the Kenyan champions to a 2-0 victory at the June 10 final in Nakuru last year.
Uganda international full back, Godfrey Walusimbi is another star who secured a transfer after he signed with South African league giants Kaizer Chiefs.