IAAF Delegation In Kenya As World Under-20 Championships Preparation Continues
16th January 2019 - by Louis Kalinga
The team of 14 will have day-long meetings today (Wednesday) and Thursday to assess Kenya's readiness for the world championships to be held in July next year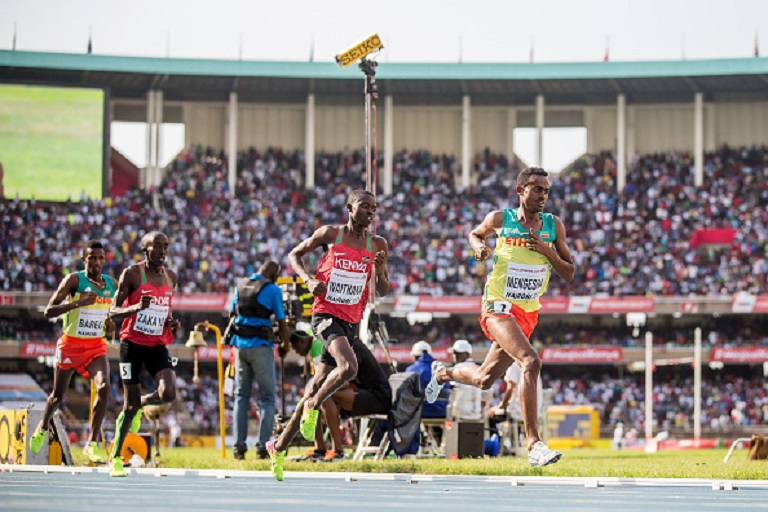 SUMMARY
A high-level delegation from the International Association of Athletics Federations (IAAF) arrived in Nairobi for a site visit as preparations for next year's IAAF World Under-20 Championships kick up a notch
The delegation includes IAAF's Head of Event Operations Toni Jorba, Executive Director of Communications Jackie Brock-Doyle, Chief Information Officer An Dang Duy along with Technical Delegates Gemma Castano and Imre Matrahaz
Kenya was awarded hosting rights last year for the 2020 IAAF World Under-20 Championships after the successful organization of the 2017 IAAF World Under-18 Championships at the Kasarani Stadium in Nairobi

NAIROBI, Kenya- A high-level delegation from the International Association of Athletics Federations (IAAF) arrived in Nairobi for a site visit as preparations for next year's IAAF World Under-20 Championships kick up a notch.
The team of 14 will have day-long meetings today (Wednesday) and Thursday to assess Kenya's readiness for the world championships to be held in July next year.
The delegation includes IAAF's Head of Event Operations Toni Jorba, Executive Director of Communications Jackie Brock-Doyle, Chief Information Officer An Dang Duy along with Technical Delegates Gemma Castano and Imre Matrahaz.
Others are Frederick Sanchez, the IAAF Platforms and Distribution Operations Manager, Mark Fulton, who is the Executive Producer for IAAF Productions and Luis Saladie, the IAAF's Head of Competitions.
Successful competition
The IAAF delegation are to be welcomed to the meetings by senior officials from the Ministry of Sports and Heritage, led by Cabinet Secretary Hon. Rashid Echesa and Principal Secretary Amb. Kirimi Kaberia, and Athletics Kenya's executive, led by President, Lt. Gen. (Rtd) Jackson Tuwei.
"This visit is extremely important for Kenya and will effectively kick off an extremely important leg of our preparations to host yet another successful global competition," AK President Tuwei stated.
Kenya was awarded hosting rights last year for the 2020 IAAF World Under-20 Championships after the successful organization of the 2017 IAAF World Under-18 Championships at the Kasarani Stadium in Nairobi.