Former Olympic Champion Asbel Kiprop Handed Four-Year Ban
20th April 2019 - by Louis Kalinga
The AIU confirmed that two urine samples collected from Kiprop's home on November 27, 2017 returned adverse findings, confirming the presence of EPO in his system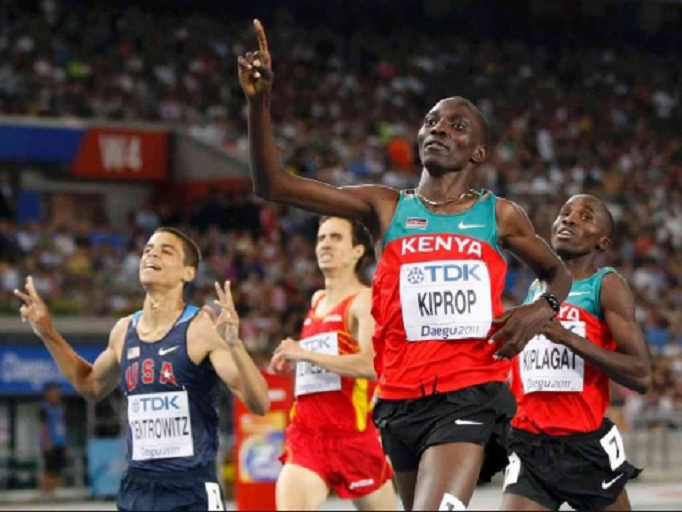 SUMMARY
Three-time World 1,500m champion Asbel Kiprop was on Saturday handed a four-year ban by the International Association of Athletics Federation (IAAF) Disciplinary Tribunal
Kiprop had been suspended in May last year by IAAF's Athletes Integrity Unit (AIU) after testing positive for Erythroprotein (EPO)
The 2008 Beijing Olympics 1,500m champion will forfeit his medals from the above-mentioned period in time and will be not be in contention to compete until 2023

NAIROBI, Kenya- Three-time World 1,500m champion Asbel Kiprop was on Saturday handed a four-year ban by the International Association of Athletics Federation (IAAF) Disciplinary Tribunal.
Kiprop had been suspended in May last year by IAAF's Athletes Integrity Unit (AIU) after testing positive for Erythroprotein (EPO), a blood-boosting substance which increases the production of red blood cells, encouraging more oxygen flow in the body.
The AIU confirmed that two urine samples collected from Kiprop's home on November 27, 2017 returned adverse findings, confirming the presence of EPO in his system.
READ ALSO: Dutch League Games Postponed Due To Mega Ajax, Spurs UCL Semi Clash
"The athlete's results from the date of anti-doping violation November 27 until the date of his provisional suspension February 3, 2018 shall be disqualified with all consequences, including the forfeiture of any medals, titles, awards, points, prize and appearance money," the AIU stated.
The 2008 Beijing Olympics 1,500m champion will forfeit his medals from the above-mentioned period in time and will be not be in contention to compete until 2023.
"There is no justice in the world. Not every prisoner in jail is guilty.
"I will consult my lawyer to see if I will appeal at CAS but no matter the outcome I will be back stronger," The 29-year old said.
READ ALSO: United Boss Solskjaer Eyes Strong Finish As Everton Lie In Wait
Late last month, Kiprop and his lawyer Katwa Kigen had travelled to London for a final decision, which was however delayed for, yet another time after the decision had been pushed for three instances prior to then.
"None of the medications disclosed by the athlete on the DCF contains EPO and none of them could have caused the Adverse Analytical Finding. The presence of EPO in the sample therefore remains as valid evidence in support of the charge against the athlete for the presence and use of EPO," AIU continued in their statement.