FKF Welcomes Government's Decision To Waive Gate Charges
Oct 11 - by Louis Kalinga for SportPesa News
Harambee Stars will host Ethiopia in the second leg of the AFCON qualifier on Sunday at the Kasarani Stadium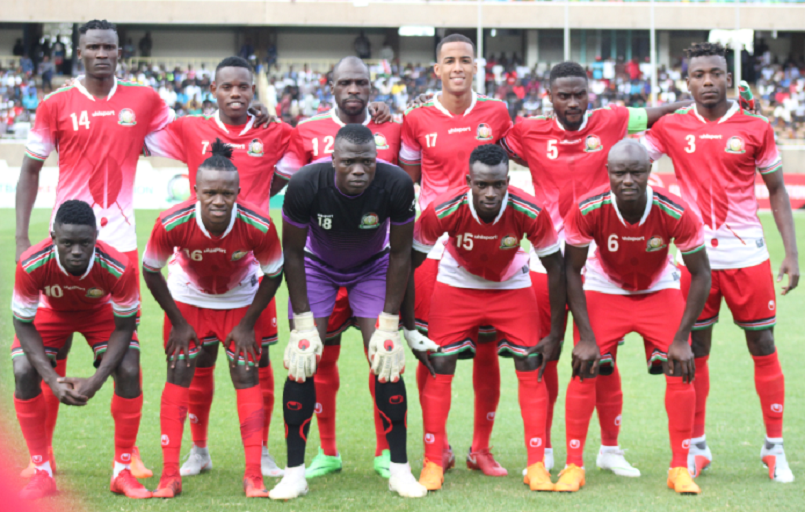 The Football Kenya Federation (FKF) has welcomed the government's decision to waive off gate charges for the upcoming Harambee Stars Africa Cup Of Nations (AFCON) qualifier
The second leg of the fixture will be played at the Moi International Sports Center Kasarani in Nairobi, with the kick-off slated for 4pm
Kenya played out to a barren draw away to Ethiopia on Wednesday afternoon at the Bahir Dar International Stadium in Addis Ababa, in front of 60,000-plus supporters
NAIROBI, Kenya- The Football Kenya Federation (FKF) has welcomed the government's decision to waive off gate charges for the upcoming Harambee Stars Africa Cup Of Nations (AFCON) qualifier fixture against Ethiopia scheduled to be played this coming Sunday, October 14.
The second leg of the fixture will be played at the Moi International Sports Center Kasarani in Nairobi, with the kick-off slated for 4pm.
The move will not only accord fans the much needed opportunity to support the Harambee Stars but will also spur a sense of nationalism amongst millions of Kenyans, eager to have the team qualify for the 2019 AFCON finals.
Kenya played out to a barren draw away to Ethiopia on Wednesday afternoon at the Bahir Dar International Stadium in Addis Ababa, in front of 60,000-plus supporters.
Consequently, all fans are urged to turn out in large numbers and support the Harambee Stars, as the team aims to qualify for Africa's apex football competition.
Both the Ministry of Sports and the Federation are working at ensuring there will be adequate security during, before and after the match for the thousands of fans expected to fill the 60,000-capacity stadium.
Harambee Stars are currently leading Group F with four points, whilst Ghana and Ethiopia follow with three and one point respectively.