FKF Appoint Kimanzi As Harambee Stars Coach, Zico Named His Assistant
14th August 2019 - by Louis Kalinga
This will be the third time that he will be in charge of Harambee Stars, having previously taken charge between November 2008 and January 2009 and later in November 2011 and June 2012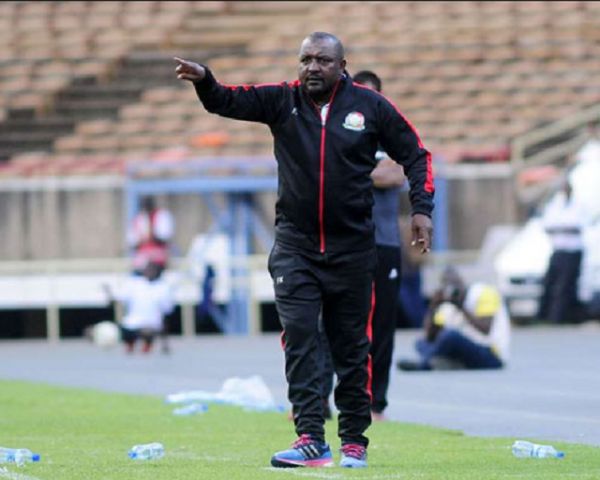 SUMMARY
The Football Kenya Federation has chosen to settle for Mathare United FC tactician Francis Kimanzi to take over as head coach of the men's national team, Harambee Stars
Kimanzi takes over from Frenchman Sebastian Migne who resigned from his post as coach on Monday after a 15-month stint in charge
Kenya Commercial Bank FC (KCB) coach Zedekiah 'Zico' Otieno will deputize Kimanzi, who has previously been coach of the Kenya under-23 team

NAIROBI, Kenya- The Football Kenya Federation has chosen to settle for Mathare United FC tactician Francis Kimanzi to take over as head coach of the men's national team, Harambee Stars.
Kimanzi takes over from Frenchman Sebastian Migne who resigned from his post as coach on Monday after a 15-month stint in charge.
Kenya Commercial Bank FC (KCB) coach Zedekiah 'Zico' Otieno will deputize Kimanzi, who has previously been coach of the Kenya under-23 team.
This will be the third time that Kimanzi will be in charge of Harambee Stars, having previously taken charge between November 2008 and January 2009 and later in November 2011 and June 2012.
Former Kenya international and Gor Mahia FC assistant coach Zico Otieno is also not a stranger to the top coaching job in the country as he handled the senior team as coach between December 2010 and December 2011.
MUST READ: Gor Mahia Coach Pollack Confident Despite CAF First Leg Draw
The local coaching duo have been offered two-year contracts by the federation and will be unveiled officially on Friday in Nairobi.
Stars qualified for the Africa Cup of Nations finals under Migne for the first time in 15 years and a third-place group finish was not enough to garner support from the Kenyan faithful.
The last straw came as Kenya were humiliated 4-1 on post-match penalties at home to Tanzania to knock them out of the Africa Nations Championship (CHAN) qualifiers.
Kimanzi and his deputy Zico will have to get straight back to work as they have the huge tasks of guiding Kenya through the 2021 Africa Cup of Nations qualifiers as well as the 2022 World Cup campaign route.