Ex-Football Kenya Secretary General Hussein Swaleh Dies In Ethiopian Air Crash
Mar 10 - by SPN Correspondent for SportPesa News
Long-serving official was returning home from serving as Match Commissioner in CAF Champions League clash in Egypt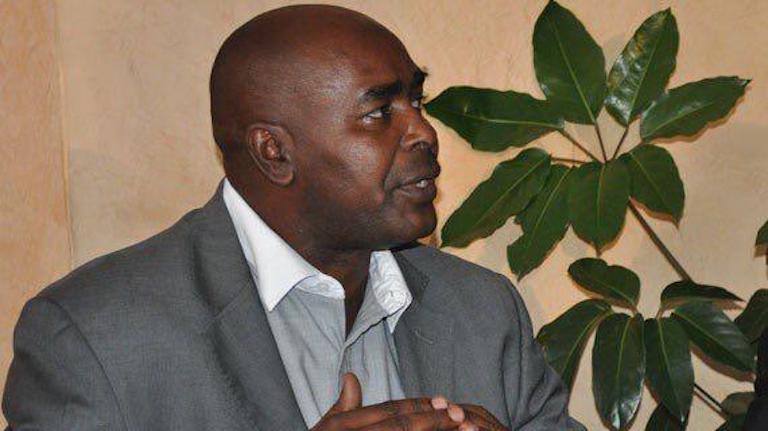 Swaleh was returning home after serving as the Match Commissioner in the CAF Champions League match between Ismaily SC of Egypt and TP Mazembe of the Democratic Republic of Congo played on Friday in Alexandria
Swaleh was the secretary general of the Kenya Football Federation (KFF) when Kenya last played at the Africa Cup of Nations final in 2004, organising the team's high profile training camps in Qatar and United Kingdom where they played against the then English Premier League side, Bolton Wanderers FC
NAIROBI, Kenya- Former secretary general of the national federation and high-ranking football official, Hussein Swaleh is among the 32 Kenyans who perished on Sunday morning on Ethiopian Airlines Flight 302/10 March that was on its way from Addis Ababa, bringing a tragic end to one of the longest administrative careers in local football.
Swaleh was returning home after serving as the Match Commissioner in the CAF Champions League match between Ismaily SC of Egypt and TP Mazembe of the Democratic Republic of Congo played on Friday in Alexandria with Football Kenya Federation (FKF) President, Nick Mwendwa, confirming the sad news to the local football fraternity.
"Its confirmed that Swalleh Hussein was in the ill fated flight!" posted on Twitter after the initial information was mired in confusion when communication supposedly from TP Mazembe on the same micro-blogging site appeared to suggested the Kenyan official had not boarded the ill-fated flight.
"Sad day for Kenyan football," Mwendwa had earlier mourned on the same social media platform.
Other reports said Swaleh had only a 20 minute turn around after arriving from Cairo but insisted to be on the doomed flight to make a 3 O'Clock family meeting, with the Confederations of African Football president, Ahmad Ahmad also confirming the devastating news.
Swaleh was the secretary general of the Kenya Football Federation (KFF) when Kenya last played at the Africa Cup of Nations final in 2004, organising the team's high profile training camps in Qatar and United Kingdom where they played against the then English Premier League side, Bolton Wanderers FC.
KFF was later merged with the rival Football Kenya Limited to form FKF in the unified elections of 2011.
The Ethiopian Airlines Boeing 737 passenger jet to Nairobi crashed early on Sunday, killing 149 passengers and eight crew, the airline said having left Bole airport in Addis Ababa at 8:38am (+3GMT), before losing contact with the control tower just a few minutes later at 8:44 am.
-More to follow