Bowen Urges Hull Teammates To Maintain Recent Run Of Form
Dec 05 - by Hull City FC for sportpesa news
The Tigers produced an impressive team display to register a 3-2 win at Loftus Road, moving Nigel Adkins' men two points clear of the drop zone in 19th place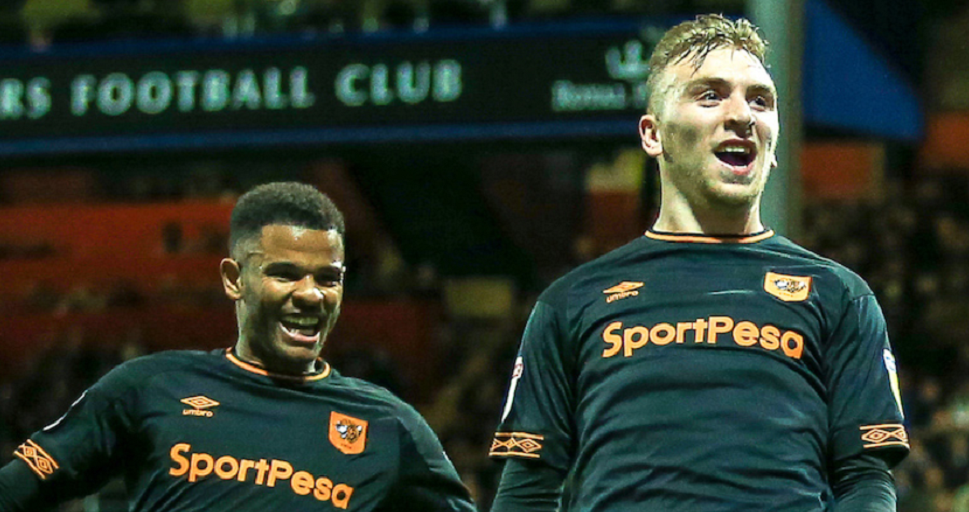 Jarrod Bowen wants Hull City FC to push on having moved out of the bottom three in the Sky Championship table following Saturday's win at Queens Park Rangers FC
But the winger, who took his goal tally for the season to six with a brace against QPR, is far from content and is keen to push on with his – and the team's – focus firmly on this weekend's trip to Millwall
Hull have 20 points from 20 matches and will be looking to extend their unbeaten run to four games when they travel to Millwall on Saturday

HULL, United Kingdom- Jarrod Bowen wants Hull City FC to push on having moved out of the bottom three in the Sky Championship table following Saturday's win at Queens Park Rangers FC.
The Tigers produced an impressive team display to register a 3-2 win at Loftus Road, moving Nigel Adkins' men two points clear of the drop zone in 19th place – their highest league standing for ten weeks.
But the winger, who took his goal tally for the season to six with a brace against QPR, is far from content and is keen to push on with his – and the team's – focus firmly on this weekend's trip to Millwall.
"We're unbeaten in our last three games away from home now with two wins and a draw," he said.
Unbeaten run
"Everyone went straight into the dressing room after the QPR game and looked at the table to see where we were.
"It's great to be out of the bottom three now, but we have to push on from this point now. If we can string together a positive run of results, hopefully we can continue to climb the table.
"It's another game on the road against Millwall at the weekend. It will be a tough game for us but we'll do our homework as we always we do and try to stop them from playing the way they want to and produce another performance good enough to warrant taking all three points."
Hull have 20 points from 20 matches and will be looking to extend their unbeaten run to four games when they travel to Millwall on Saturday.