Australia Seeking World Cup Redemption After Dreadful Year
6th September 2019 - by Louis Kalinga
Chairman Cameron Clyne has warned of a financial loss in 2019 -- a scenario that often plays out in a World Cup year when there are fewer home Tests -- which could be a serious headache Folau wins a big payout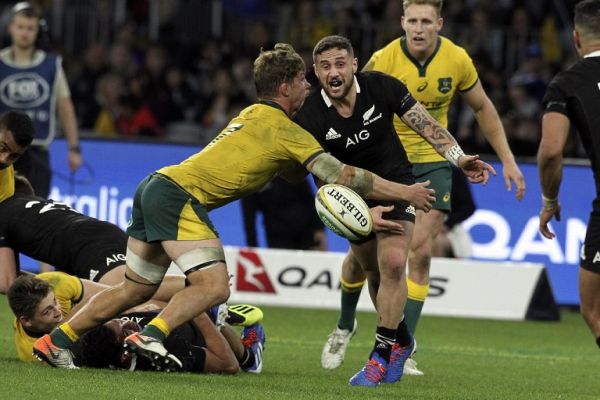 SUMMARY
Australian rugby has endured a turbulent year overshadowed by superstar Israel Folau's controversial sacking and looming legal battle
Rugby Australia's decision to terminate the devout Christian fullback's four-year contract for posting homophobic comments online seemed like the right thing to do at the time
The saga has put even more pressure on the Wallabies, who had a horror 2018 winning just four of 13 Tests and slumping to sixth in the world

SYDNEY, Australia- Australian rugby has endured a turbulent year overshadowed by superstar Israel Folau's controversial sacking and looming legal battle, with officials hoping the World Cup will divert attention back to the game.
Rugby Australia's decision to terminate the devout Christian fullback's four-year contract for posting homophobic comments online seemed like the right thing to do at the time.
But it sparked a backlash from supporters of free speech and religious expression, which has ultimately pitted the governing body and NSW Rugby against a cashed-up Folau in a court case that could prove costly.
Folau, one of the world's highest-profile players who will play no part in the World Cup, is seeking Aus$10 million (US$6.8 million) for unfair dismissal from Rugby Australia, which returned to profit in 2018 but only after axing Super Rugby side Western Force.
MUST READ: Dethroned Champion Joshua Makes Lifestyle Changes For Ruiz Rematch
Chairman Cameron Clyne has warned of a financial loss in 2019 -- a scenario that often plays out in a World Cup year when there are fewer home Tests -- which could be a serious headache Folau wins a big payout.
The saga has put even more pressure on the Wallabies, who had a horror 2018 winning just four of 13 Tests and slumping to sixth in the world.
They need a deep run at the World Cup to refocus attention on the field and help recapture the sport's waning popularity in Australia.
Coach Michael Cheika, who survived the axe despite last year's miserable form, remains optimistic, pointing to the team's solid spirit amid the swirling off-field dramas.
"That camaraderie, I suppose, helps with being a bit more resilient," he said.
RECOMMENDED READ: Canadian Teen Andreescu Relishing US Open Final Against Serena Williams
"There has been a lot happen off the field. A lot out there to test our resolve, not necessarily from us, but we get asked all the questions or the microscope comes on us.
"They've trained hard and been solid together and that's only going to continue going into the World Cup," he added.
John Eales, the last Wallabies captain to win the World Cup in 1999, said Australia getting their hands on the trophy again would go a long way to helping the public fall back in love with rugby, which endures an endless battle for attention with rugby league and Australian Rules.
"Winning just puts you on so many agendas because Australians love winners," he told the Daily Telegraph.