Athletics Kenya: This Is How We Manufacture World Beating Talent
16th August 2019 - by Erick Ochieng
Kamau oversees the day-to-day management of the federation, and interacts with high-level government and private sector offices to seek support for teams that travel to represent the country in various continental and world events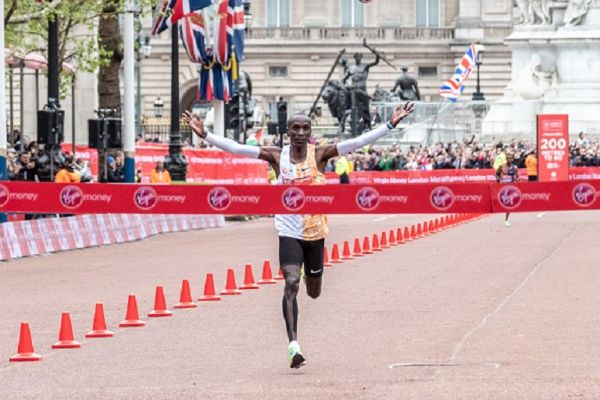 SUMMARY
Kamau is one of a group of women rising through the ranks to decision-making positions in athletics on the African continent, as national and international bodies strive for gender equity in the management of athletics
Her efficiency is noted in some of the competitions she has helped organise out of Kenya like the 2007 IAAF World Cross Country Championships, the 2010 African Championships and the IAAF World U18 Championships Nairobi 2017 where she was director of volunteers
Over in Kenya, Kamau is also influencing the development of female athletes as a member of the federation's sub-committee for women
MONACO, France- When Kenya's leading athletes get to the IAAF World Athletics Championships Doha 2019 in September, few will think of the logistics of how they got there.

It will be all thanks to the work of a woman nowhere near as popular as the star athletes the east African country often produces.
Her name is Susan Kamau, the chief administrative officer of Athletics Kenya.
As chief administrator, Kamau oversees the day-to-day management of the federation, and interacts with high-level government and private sector offices to seek support for teams that travel to represent Kenya in various continental and world events.
She is also involved in marketing events to complement the organisation's operational budget.
READ MORE: AK Changes Dates For Doha World Trials To Give More Room For Participation
Kamau has come a long way.
"It has taken me 22 years to get to the position of chief administrative officer," says Kamau.
She began as a volunteer for the federation in 1996 and slowly worked her way up to the top.
"I was offered a job as a secretary, then grew to be the administrator of Athletics Kenya.
"I was later appointed by the board as the acting CEO until April 2019 when I was confirmed to my current position."
Kamau is one of a group of women rising through the ranks to decision-making positions in athletics on the African continent, as national and international bodies strive for gender equity in the management of athletics.
As part of the widespread reforms adopted by the IAAF Congress at the end of 2016, the IAAF has added minimum gender targets into its constitution to establish parity at all levels in the sport's governance.
Following the election of the first female vice-president at this year's IAAF Congress, two of the four vice-president positions will be filled by women in 2027, the same year the IAAF Council will have a 50-50 representation for men and women.
Member federations are also showing the first signs of a move towards gender parity, notably in Africa. On the continent, women are gradually gaining leadership roles - seven out of 54 CAA member federations now have women in top decision-making positions. This includes Madagascar, where Norolalao Ramanantsoa leads the Malagasy Athletics Federation.
She waded into the world of athletics 30 years ago when she and her husband began sponsoring the sport in the southern African island nation.
"My husband and I were actively participating in the events and competitions of the federation," says Ramanantsoa. "We also personally supported some sprinters and middle-distance runners. In the year 2000, the newly elected president formed his team and asked me to join the steering committee, which I accepted."
She served as a councillor for eight years before taking up a role in the executive as vice-president in 2008. When her predecessor resigned four years later, Ramanantsoa ran for president in 2013 and won.
Kamau and Ramanantsoa rose through the ranks when women were still a scarce find in the higher levels of athletics management, especially in Africa. For both of them, it was hard work.
"I had to go back to college to study business administration and management," says Kamau. "Kenya being a country with a high level of athletics talent, there has been continuous need to nurture the upcoming talent and ensure we have a continuous flow of good athletes.
"I put in extra effort to understand how to come up with a working calendar of events that must be well harmonised with the IAAF and CAA calendar of events to ensure that there is good flow.
"I had to learn how to organise events from the lowest level to national level in order to come up with strong teams to represent Kenya."
Her drive to learn was complemented by attending an IAAF Women in Leadership training day in Nairobi in 2014.
While Kamau went to school to learn the ropes, Ramanantsoa found out that embracing her ambition to lead the Malagasy Athletics Federation after years of serving on its executive board was anything but easy.
READ MORE: Thomas, Kokrak On Lead At Medinah, Woods Struggle
"It took me twice as long as my male colleagues to achieve my goals," she says. "Elections have always been difficult because our opponents have used every means to try to get elected, but I did not let myself go."
Ramanantsoa has exercised leadership over the years, finding middle ground where possible but also hitting hard when she needed to, all the while focusing on her desire to develop athletics on the island nation.
"By communicating, I felt that respect began to take over the distrust that I was a woman."
One of the first things she did as president was reverse a decision taken by her predecessor to ban women from the Malagasy training centre for athletes.
"Fifteen years ago, while gathered in our training centre to prepare for a big competition, there were some misunderstandings between the women athletes," says Ramanantsoa. "The president was tired of dealing with their differences, so the following year he declared that the centre would no longer house girls.
"When I took over, my first decision was to reintegrate girls because they are as serious and powerful as boys."
The president has maintained this zero tolerance for sexism throughout her seven years leading the federation.
"In Madagascar, performances take precedence first without distinction of sex. Our regulatory texts have no sexist restrictions; I am personally assured of that.
"When I started in athletics, the president was a man," adds Ramanantsoa. "There were few women on the steering committee and their role was rather secondary. Back then we did not have enough access to information."
Much has changed now. Ramanantsoa says parity is fairly respected in the Malagasy Athletics Federation. "The general secretary, the president, the deputy treasurer general and the principal coach are all women. Major decisions are made collegially with other members."
Over in Kenya, Kamau is also influencing the development of female athletes as a member of the federation's sub-committee for women.
"We discuss matters affecting women athletes in Kenya. We organise seminars to educate women on matters of anti-doping. I have even had forums to discuss with women in athletics about their training and personal matters like marriage."
Kamau has quiet confidence as she goes about her job.
"I am able to perform my role just as well as male colleagues or my predecessor to the satisfaction of the federation and partners I serve."
Her efficiency is noted in some of the competitions she has helped organise out of Kenya like the 2007 IAAF World Cross Country Championships, the 2010 African Championships and the IAAF World U18 Championships Nairobi 2017 where she was director of volunteers.
She is director of protocol for the IAAF World U20 Championships Nairobi 2020.
Athletics Kenya's Chief Administrator Susan Kamau who has been behind the success of many Kenyan athletes. PHOTO/ IAAF
Athletics Kenya has achieved a lot during Kamau's tenure, including being named Kenya's Sports Federation of the Year in 2017. Kenyan athletes continue to rack up medals at global competitions, with them finishing second behind the USA with 11 medals at the 2016 Summer Olympics and 13 medals at the IAAF World Championships London 2017.
The chief administrator hasn't stopped improving herself.
READ MORE: Rugby World Cup: Fiji Name 15 Rookies For Japan
"In this era of doping," she says, "I have decided to pursue a course in counselling and psychology to ensure I am able to handle emerging cases."
Ramanantsoa has continued to lead Madagascar to modest success at the Indian Ocean Island Games, with the country's athletes hauling in 44 medals in athletics – 20 of them in gold – at the 2019 edition in Mauritius.
Her leadership has gone beyond Madagascar, as she is now one of four women in the Confederation of African Athletics' council.
Both Kamau and Ramanantsoa have words of encouragement for women thinking about pursuing careers in managements in athletics.
"They need to believe in themselves and be consistent and understand the sport very well," says Kamau. "They have what it takes."
For Ramanantsoa, gender equity is only a matter of time.
"I think that a change of mentality will gradually come along with the presence of more and more women in the management of athletics,'' she says.