Ailing Kenyan Cricket Set For World Cup Winning Coach Kirsten Lift
13th February 2019 - by Erick Ochieng
The South African legend will embark on a promotional drive to develop the sport starting this April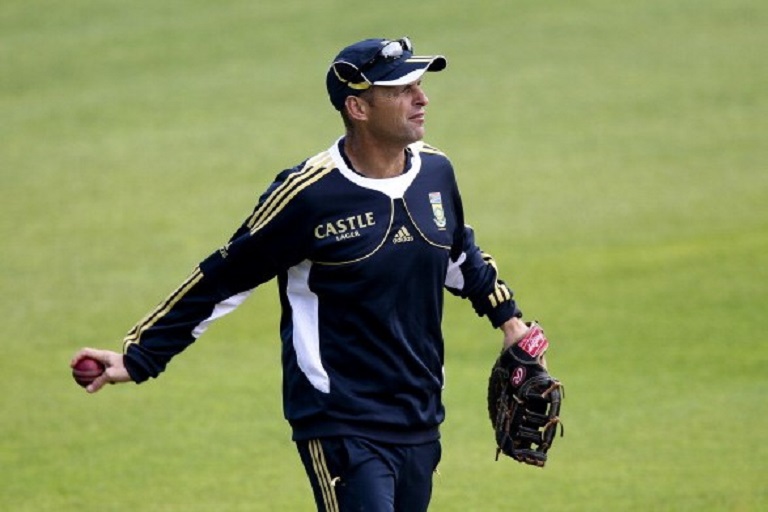 SUMMARY
Kirsten who led India to glory at the 2011 ICC Cricket World Cup on home soil signed a deal with a local cricket promotion firm, Star Field Sports, in Nairobi on Wednesday
Through  Star Field Sports, Kenya was able to organise a high profile youth cricket contest, Hayer One Starfield Youth League, last August which attracted players from East Africa, India and South Africa regions
Having made the semi finals of the 2003 Cricket World Cup that was held in South Africa and Kenya, the national cricket team has fallen on lean times, last appearing at the ICC showpiece in 2011 where they finished bottom of Group A with no points on the board after losing all their matches
NAIROBI, Kenya- South African cricket legend and World Cup winning head coach, Gary Kirsten will embark on a promotional drive to develop the ailing sport in Kenya starting this April.

Kirsten who led India to glory at the 2011 ICC Cricket World Cup on home soil signed a deal with a local cricket promotion firm, Star Field Sports, in Nairobi on Wednesday.
"We believe this partnership will bring out the best from both countries. Through his Gary Kirsten Cricket (GKC) organisation, Kirsten will impart Kenyan players with expertise, experience and reputation.
MUST READ: Aussies Recall Marsh, India Drop Openers For Third Test
"His market knowledge of the sport, work ethic and passion will be a perfect drive for East Africa to embrace and grow in the discipline," Director of Star Field Sports, Karan Kaul, underlined.
Among the areas that Kirsten will dwell on in his promotion tour includes high performance camps and education courses for coaches that will be run at the Nairobi Gymkhana.
The workshops will be open for both professional players and amateurs in East Africa.
MUST READ: Super Star India Cricket Captain Kohli Branded 'Silly' Over Paine Spat
"My vision is to take the game of cricket to international level, more so by empowering coaches and the playing unit," Kirsten underscored.
The legend, who runs a state-of-the-art cricket facility in Centurion, Gauteng Province, won World Cup with India national team as head coach eight years ago.
He played 101 Test matches and 185 One Day Internationals for South Africa between 1993 to 2004, mainly as an opening batsman.
MUST READ: SOYAS 2018: Gor Headline Team Of The Year Nominee List
Through Star Field Sports, Kenya was able to organise a high profile youth cricket contest, Hayer One Starfield Youth League, last August which attracted players from East Africa, India and South Africa regions.
Having made the semi finals of the 2003 Cricket World Cup that was held in South Africa and Kenya, the national cricket team has fallen on lean times, last appearing at the ICC showpiece in 2011 where they finished bottom of Group A with no points on the board after losing all their matches.