Max Verstappen Extends F1 Lead After Scintillating Hungarian GP Win
1st August 2022 - by Louis Kalinga
The 24-year old goes into the Summer break with a massive 80-point lead over Leclerc with 9 races left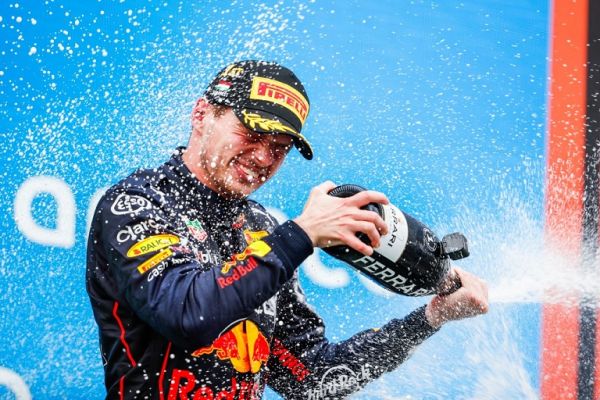 SUMMARY
Formula One champion Max Verstappen cruised to a remarkable victory in the Hungarian Grand Prix on Sunday to extend his lead atop the standings
Verstappen started the race in 10th place but produced a sublime performance to cross the finish line ahead of the Mercedes duo of Lewis Hamilton and George Russell
The season now takes a break with action set to resume on August 28 at the Belgian Grand Prix

Formula One champion Max Verstappen cruised to a remarkable victory in the Hungarian Grand Prix on Sunday to extend his lead atop the standings.
Verstappen started the race in 10th place but produced a sublime performance to cross the finish line ahead of the Mercedes duo of Lewis Hamilton and George Russell.
Charles Leclerc led the race for some time but yet again Ferrari's strategy was questionable as his tyre strategy unravelled and Ferrari again faced accusations of tactical blunders.
His teammate Carlos Sainz finished fourth, ahead of the other RedBull of Sergio Perez while Leclerc could only settle for a sixth-place finish.
"Amazing result. Who would have thought when we woke up that we were going to win the race," Verstappen said over the team radio.
The 24-year old goes into the Summer break with a massive 80-point lead over Leclerc with 9 races left.
Hamilton has shown steady progress over the last 5 races, managing a podium finish in each of them and looks to be bringing Mercedes hopes alive going into the next half of the season.
Verstappen now has 258 points to Leclerc's 178 and has only once finished off the podium in his last 10 races, with this latest win being his 8th of the season.
The season now takes a break with action set to resume on August 28 at the Belgian Grand Prix.