Top Five Stories From Thursday You Must Read Today
Jul 20 - by Louis Kalinga for sportpesa news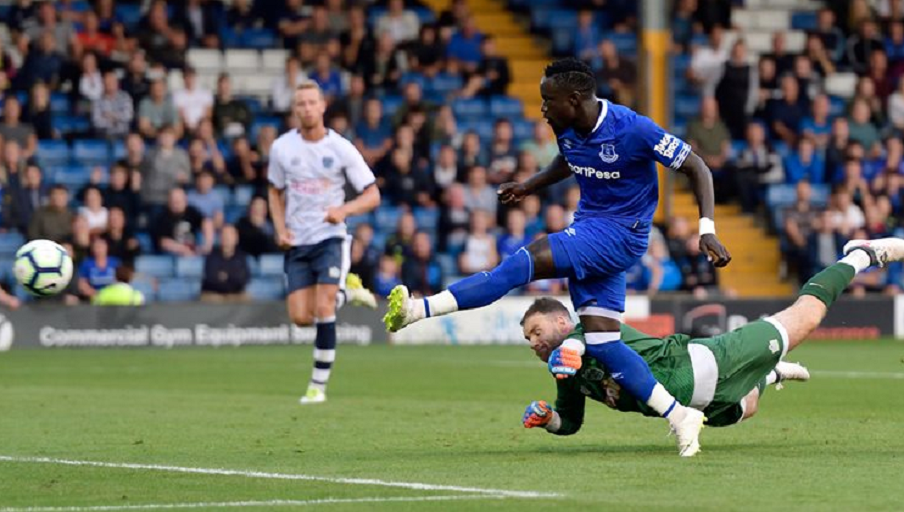 NAIROBI, Kenya-The admirable resilience of the current crop of SportPesa Premier League (SPL) title winners, Gor Mahia FC, was there for all to see yet again on Wednesday night when they rippedYanga SC to shreds 4-0in a CAF Confederation Cup tie.
Kenya Shujaa are out to break the semi-final barrier despite their Rugby World Cup Sevens campaign in San Francisco starting with a pre-qualifier against Tonga in America on Friday night.
Oumar Niasses perseverance paid off as dominant Everton FC drew 1-1 in their pre-season friendly at Bury FC on Wednesday.
Lewis Hamilton finally ended speculation over his future on Thursday as the four-time world champion signed a blockbuster two-year contract extension with Mercedes.
Lastly,Disgruntled San Antonio playmaker Kawhi Leonard is going to the Toronto Raptors in a blockbuster NBA trade deal sending DeMar DeRozan to the Spurs, the Raptors and Spurs confirmed Wednesday.
Here are the top five stories from Wednesday compiled by SportPesa News that you must read today:
Crisis? What Crisis? Gor Mauling Of Yanga Answers Critics
NAIROBI, Kenya- The admirable resilience of the current crop of SportPesa Premier League (SPL) title winners, Gor Mahia FC, was there for all to see yet again on Wednesday night when they rippedYanga SC to shreds 4-0in a CAF Confederation Cup tie. Victory in Group D coupled with a 1-2 loss of Rayon Sport in Rwanda at the hands of log leaders USM Alger (USMA) gaveKOgalothe breathing space they needed in their quest to make the quarterfinals of the second tier continental competition. READ MORE
Shujaa Out To Shatter World Cup Semi Barrier In USA
SAN FRANCISCO, America- Kenya Shujaa are out to break the semi-final barrier despite their Rugby World Cup Sevens campaign in San Francisco starting with a pre-qualifier against Tonga in America on Friday night. Shujaa who are making a fifth consecutive appearance at the global tournament and take on Tonga in a do or die game at the AT&T Park at 11.01pm local time (+3GMT). READ MORE
Oumar Niasse Scores As Dominant Everton Draw At Bury
LIVERPOOL, United Kingdom- Oumar Niasses perseverance paid off as dominant Everton FC drew 1-1 in their pre-season friendly at Bury FC on Wednesday. The Blues hit the post four times in the second half at Gigg Lane with Niasse smacking the same upright on three occasions in quick succession before responding to Neil Danns first-half opener when the Senegalese collected Matty Penningtons lofted pass and blasted home. READ MORE
Lewis Hamilton Signs Mega Two-Year Deal With Mercedes
LONDON, United Kingdom- Lewis Hamilton finally ended speculation over his future on Thursday as the four-time world champion signed a blockbuster two-year contract extension with Mercedes. Hamiltons deal is worth a reported 40 million ($52 million) per year, cementing the British stars status as Formula Ones highest paid driver and his countrys top earning sportsman. READ MORE
Kawhi To Raptors As DeRozan Joins Spurs In Major NBA Swap
NEW YORK, United States- Disgruntled San Antonio playmaker Kawhi Leonard is going to the Toronto Raptors in a blockbuster NBA trade deal sending DeMar DeRozan to the Spurs, the Raptors and Spurs confirmed Wednesday. The move sends forward Leonard and guard Danny Green to Toronto for DeRozan, Austrian big man Jakob Poeltl and a 2019 first-round NBA Draft pick. READ MORE