Top Five Stories From Monday You Must Read Today
Sep 11 - by Louis Kalinga for sportpesa news
A recap of the 'Against All Odds' series of champion Fatuma 'Iron Fist' Zarika, Top Ten US Open quotes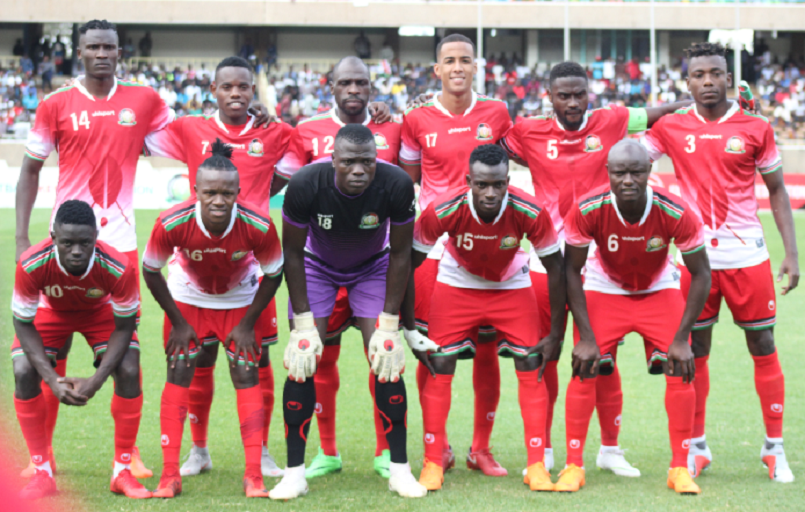 Zarika outclassed Mexican Yamileth Mercado to retain her WBC Super Bantamweight title
Ten top quotes from the 2018 US Open which ended on Sunday
The FKF released the ticketing information for the International friendly match pitting Kenya against Malawi on Tuesday, September 11
NAIROBI, Kenya- Fatuma 'Iron Fist' Zarika made every Kenyan proud on Saturday night when she defeated Mexican Yamileth Mercado to retain her World Boxing Council (WBC) Super Bantamweight title.
The Football Kenya Federation (FKF) have released the ticketing information for the upcoming International friendly match pitting Kenya against Malawi on Tuesday, September 11.

Elijah Manangoi capped a great year for his family on Sunday by blowing away his rivals to win the men 1500m showdown at the Ostrava 2018 IAAF Continental Cup.

We also have a look at the top 10 quotes from the just concluded US Open.
Here are the top five stories from Monday compiled by SportPesa News:
Against All Odds: The Fatuma Zarika Story- The Recap
NAIROBI, Kenya- Fatuma 'Iron Fist' Zarika made every Kenyan proud on Saturday night when she defeated Mexican Yamileth Mercado to retain her World Boxing Council (WBC) Super Bantamweight title. Zarika outclassed the 20-year old Mexican to win via a split-decision at the Kenyatta International Convention Center (KICC). READ MORE
FKF Release Harambee Stars, Malawi Ticket Information
NAIROBI, Kenya- The Football Kenya Federation (FKF) have released the ticketing information for the upcoming International friendly match pitting Kenya against Malawi on Tuesday, September 11. The match will be played at the Moi International Sports Center, Kasarani starting at 3 pm. READ MORE
Top Ten Quotes From The 2018 US Open
NEW YORK, United States- Ten top quotes from the 2018 US Open which ended on Sunday: "You're a thief. You're attacking my character. You will never, ever be on another court of mine. You are the liar." -- Serena Williams to umpire Carlos Ramos in the women's final against Naomi Osaka READ MORE
Coach Gillies: This Is How Zarika Beat Mercado
NAIROBI, Kenya- On Saturday night, the country erupted in joy when Fatuma 'Iron Fist' Zarika retained her World Boxing Council (WBC) Super Bantamweight title following a split decision win over Mexican challenger, Yalmith 'Yelmi' Mercado. Judge Eddie Papoe of Ghana awarded Mercado the fight 96-94, while Kenya's Bena Kaloki and Francis Chirwa from Malawi gave Zarika 97-93 and 99-91 after a 10 round slugfest that kept the packed Comesa Grounds dome at the Kenyatta International Sports Centre (KICC) Nairobi on the edge of their seats. READ MORE
Elijah Caps Great Year For The Managoi Family In Ostrava
OSTRAVA, Czech Republic- Elijah Manangoi capped a great year for his family on Sunday by blowing away his rivals to win the men 1500m showdown at the Ostrava 2018 IAAF Continental Cup. Manangoi who has come to his own since making his breakthrough with silver at the Beijing 2015 IAAF World Championship clocked 3:40.00 for his latest conquest running in the yellow vest of Team Africa. READ MORE