Top Five Stories From Monday You Must Read Today
Aug 07 - by Mutwiri Mutuota for sportpesa news
Roaring welcome for Asaba 2018 stars, Man United in trouble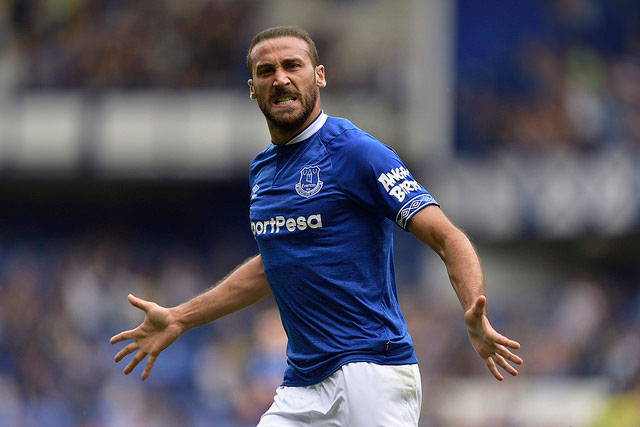 Team Kenya blazed the charts at the Asaba 2018 CAA Africa Athletics Championships
Anticipation is building to the start of the 2018/19 EPL season on Friday when Manchester United FC take on Leicester City FC
Japanese defensive rock, Maya Yoshida returned to action for Southampton FC with a rallying call to the Saints
Cristiano Ronaldo Serie A debut on August 18 will be streamed live on Facebook
NAIROBI, Kenya- Despite the nightmare of being marooned at Murtala International Airport in Lagos, Team Kenya blazed the charts at the Asaba 2018 CAA Africa Athletics Championships before returning home to a huge dinner party they deserved on Monday.
Anticipation is building to the start of the 2018/19 EPL season on Friday when Manchester United FC take on Leicester City FC with the Red Devils boss, Jose Mourinho a worried man after their pre-season ended in defeat to Bayern Munich.
Everton FC manager, Marco Silva is buzzing at unleashing his Turkish goal scoring machine, Cenk Tosun this season after the striker showed his undoubted quality when he scored a scorcher for the Blues against Valencia at Goodison Park.
Across England, Japanese defensive rock, Maya Yoshida returned to action for Southampton FC with a rallying call to the Saints who are hoping to have an easier season than the last where they flirted with relegation from EPL.

Finally in the top five stories from Monday on SportPesa News you must read today, Cristiano Ronaldo Serie A debut on August 18 will be streamed live on Facebook as social media platforms join the football broadcast party.
Huge Party In Store For All Conquering Asaba 2018 Team
NAIROBI, Kenya- The victorious Kenyan team to the 21st CAA Africa Athletics Championships is scheduled to return home to a lavish reception on Monday evening after winning the overall title at the biannual continental event for the first time since 2010 in Asaba, Nigeria. Team Kenya for Asaba 2018 racked up 11 gold, six silver and two bronze medals to finish ahead of Africa rivals South Africa (nine gold, 13 silver and eight bronze) and hosts Nigeria (nine gold, five silver and five bronze) in the top three. READ MORE
Tosun Clicking To Gear, Everton Boss Silva Hails
LIVERPOOL, England- Marco Silva says "fantastic" Cenk Tosun's expertly-taken goal in Saturday's friendly clash with Valencia will infuse the striker with confidence going into the new Premier League campaign. Turkey international Tosun is poised to embark on his first full season with Everton after joining from Besiktas in January. READ MORE
Defender Yoshida Calls Southampton Teammates To Arms
SOUTHAMPTON, England- Maya Yoshida has urged his Southampton teammates to train hard this week to help the club get off to a winning start in the new Premier League season. The defender came on in the 69th minute of Saturday's 3-0 home defeat to Borussia Mönchengladbach, making his first appearance of pre-season in Saints' final friendly. READ MORE
Ronaldo Juventus Bow To Be Streamed Live On Facebook
LONDON, England- Cristiano Ronaldo's debut for Juventus is among a series of games from Serie A and Spain's La Liga to be broadcast for free on Facebook in the UK and Ireland this season. UK rights holders Eleven Sports announced on Monday it had reached an agreement with the social media giant that will see at least one live match from both leagues broadcast every week on the network's own Facebook page. READ MORE
Man United Boss Mourinho Set For Tricky EPL Start
MUNICH, Germany- Jose Mourinho admitted that he may not have his ideal side at his disposal when Manchester United open their Premier League campaign on Friday. United's roller-coaster pre-season ended in defeat on Sunday when Javi Martinez's second-half header earned Bayern Munich a 1-0 victory at the Allianz Arena. READ MORE