Tanzania Pull Out Of Asaba 2018 Africa Championships
Aug 02 - by AFP for sportpesa news
Country cites poor organisation, security concerns for withdrawal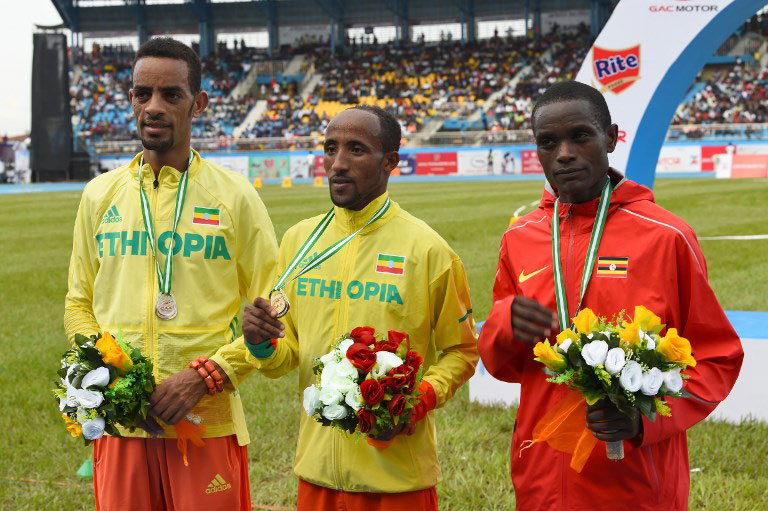 Tanzania was expected to send five athletes to the biennial championships
More than 300 athletes from 20 countries stranded for two days in Lagos
Kenya, represented by 60 athletes, also saw their travel plans affected with athletes and officials sleeping rough
Fatigue played a factor as the country missed on the podium in the men 10000m race where Ethiopia completed the 1-2
NAIROBI, Kenya- Tanzania have pulled out the African Athletics Championships in Nigeria due to what it called poor organisation and security concerns in the west African nation.
Tanzania was expected to send five athletes to the biennial championships in the southern city of Asaba, but officials said they were dissatisfied with the poor travelling plans to the event, as well as the threat of insecurity from extremist groups in the region.
The lead-up to the event, which was due to have gotten under way on Wednesday, has seen more than 300 athletes from 20 countries stranded for two days in Lagos, without flight connections to Asaba.
"The organisers of the African championship acted too late in sending the invitation letters, and they also failed to assure us that we would get visas on arrival in Nigeria," Athletics Tanzania secretary Wilhelm Gidabuday said.
Boko Haram fears

"We are also concerned about the safety since the Niger Delta region where the event is being held has been put on security alert due to danger of attacks by the Boko Haram extremist groups."
Kenya, represented by 60 athletes, also saw their travel plans affected with pictures shown of athletes and officials sleeping rough at Lagos airport, arriving hours before the official start of the event.
Fatigue played a factor as the country missed on the podium in the men 10000m race where Ethiopia completed the 1-2 with Uganda taking bronze.
Jemal Yimer ran 29:08.01 for victory with countryman Andumalak Belihu (29:11.09) and Timothy Toroitich (29:11.87) settling for the minor medals.
Vincent Rono (29:14.52) was fourth after pulling a muscle in the sprint finish as countrymen Kipsang Temoi (29:29.54) and Josephat Bett (30:13.22) came home fifth and seventh in that order.